Resimac Reports Good Growth Across The Globe In 2021
As all businesses across the globe are finding their way following the Pandemic and new times lay ahead, here at Resimac Ltd, we are continuing to excel with many great opportunities on the horizon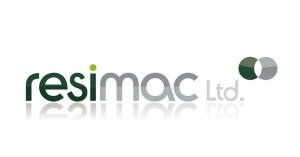 Due to our foresight in material demand with global production behind on manufacturer, Resimac sourced a vast supply of raw materials to allow us to continue to produce our innovative products for the global community.

2021 has still resulted in a growth for Resimac across the globe and here in the UK. For our UK client network, we had a slow start to the year with companies only beginning to operate fully from July. Through hard work, foresight, and determination, we have been able to support this pepped up demand for our products resulting in company growth with both revenue and employees. With this increased business growth, we are in a prime position to take 2022 head on and as we continue move forward and grow, exciting times are certainly ahead.

Many large projects were undertaken in the second and third quarter of 2021 and as these projects conclude, our feedback has been tremendous and with this level of client satisfaction, we have ensured that their future projects will be undertaken with Resimac products.

UK Tidal Project
Resimac has been awarded the contract to supply our 208 Ceramic UW, an underwater protective coating to cover 1000sqm of steel work above and below the waterline. This is the start of a 95-mile river stretch that could benefit for this innovative product to protect Jetties, pilings, bridge supports, and many other infrastructures. The project will commence into the final quarter of 2021 and will continue through to 2022.

UK Solar Farm Project
This opportunity started for us early this year and has since been completed. This application was to protect the support pilings from corrosion with our bespoke specification and with our approved, certified contractor, these works were carried with professionalism throughout. This has since opened door to other projects of a similar nature where Resimac is specified as the preferred solution.

Slovakian Oil refinery
A Slovakian refinery required a proven coating to eradicate corrosion under insulation on a regeneration unit. Upon inspection the surface of the regeneration unit was found to be badly corroded and required a surface tolerant high build epoxy for protection.

501 CRSG is a hand or spray applied solvent free epoxy designed for protecting metallic surfaces from corrosion, this versatile product can be applied to surfaces that have been prepared using handheld mechanical grinders or by hydro-blasting.

Poland Business Growth
This has been a great year for our Polish friends with turnover reaching record levels and shows no sign of slowing. Resimac supports the North and south of Poland and through continued support and material supply, these accounts will prosper even further in 2022.

Resimac Global
With the Resimac brand reaching the far corners of the earth, more and more businesses are coming toward Resimac to support them with our innovative solutions. From Australia to the far east and up to the Americas, Resimac is being used more and more widely. Many OEM's and Large industrial companies from oil and gas to chemical manufacture have seen the benefits of the relationships and support that the Resimac business offers, and we look forward to driving this approach further and further as we grow.

Business plans for 2022
Although these are still challenging times, the Resimac brand continues to grow and looking forward to 2022, we are in a prime position to increase our revenue and support our client network to the full. Throughout the efforts of all the Resimac personnel in 2021, this has created a firm footprint for 2022 and beyond.