New Rotary Furnace Installation In Africa For Copper And Copper Based Alloys
Monometer has recently, during the past few months, commissioned a new rotary furnace for copper and copper-based alloys in East Africa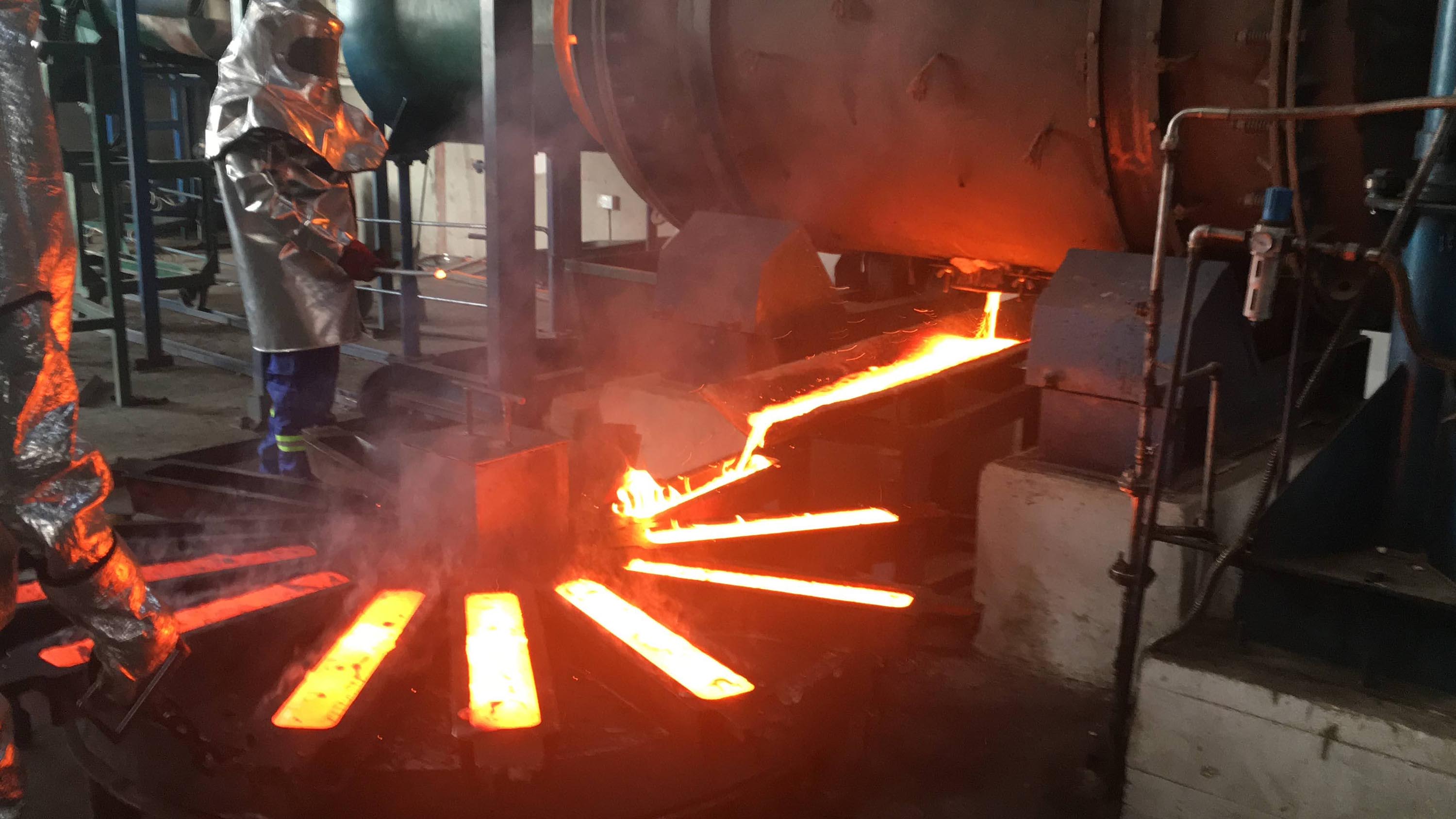 The new rotary furnace has been commissioned in support of local copper recycling to the production of specification ingot for markets both internal and external to Africa.

Work during commissioning included extraction design, extension of casting provisions and casting technique to optimize ingot quality and reduce losses to spillage, metallurgical training and training in rotary furnace operation and copper production.

Charge materials during commissioning comprised mainly un-baled wire, which is more susceptible to oxidation during meltdown than other materials, yet losses remained around 2.0% and of that 1.5% was recovered from the slag as part of the process during the following melt cycle, so that average losses remained well below 1%. This performance represented a significant improvement for the client from their prior experience of around 7 to 8% loss with crucible melting.

The furnace was supplied with a Monometer burner design performing cleanly and efficiently over a range of oil-based fuels from diesel to heavy fuel oil, including eco-blends. This was particularly in consideration for the local fuel market, where fuel grades vary and availability is unpredictable, and was of key support to the client in enabling them to retain an open choice of fuel at any time.

The furnace was also supplied with several technologies to help minimize overall carbon emissions arising from fuel oil combustion, including thermal regeneration of waste heat from the furnace exhaust to provide combustion air pre-heating. This ancillary heat recovery, combining with conductive heat transfer from the walls to the charge material within the rotating furnace, results in the energy use per unit of copper processed through the furnace being amongst the lowest of comparable furnace technologies.

Following successful melting performance, including a charge-to-tap time of 1 hour 30 minutes for a 1000kg charge, with good temperature control and quality of ingot production, and utilizing fuel at costs equating to around 8 pence per litre, the client is now proceeding to upgrade further or their foundries to Monometer rotary furnace production.

Monometer supplies tailored solutions to a range of foundry processes, including recovery from drosses and oxide powders, general melting, alloying and recycling of metals, including copper, tin, zinc, lead, aluminium and iron, and welcomes all enquires.