Magnetising And Magnet Technology At Coiltech Italia 2021
With a growth in sales of magnetising equipment and magnet assemblies into Italy in 2021, Bunting-Berkhamsted is exhibiting at the 12th Coiltech Italian 2021 international trade fair (stand 8-D27)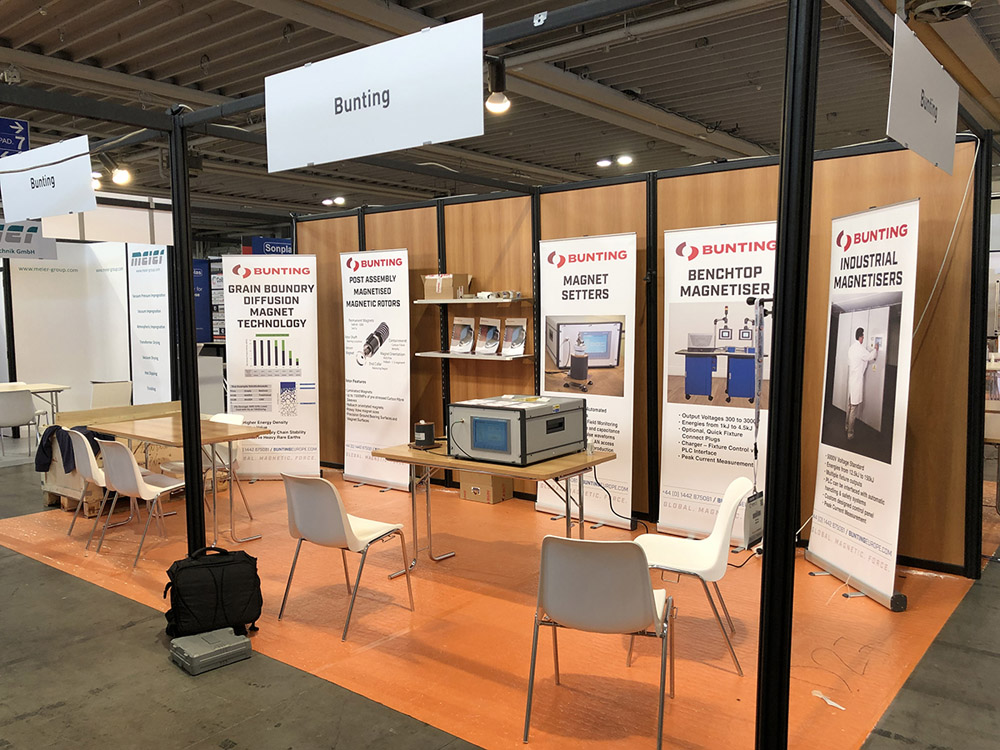 Coiltech also hosts the World Magnetic Conference.

The exhibition focuses on materials and machinery for the production and maintenance of electric motors, generators, power and distribution transformers, industrial transformers and windings in general.

Bunting is one of the world's leading designers and manufacturers of magnets, magnet assemblies and magnetising equipment. The Bunting European engineering and manufacturing facilities are in Berkhamsted and Redditch, both in the United Kingdom.

Electric machines consume the world's largest quantity of permanent magnetic materials. Permanent magnet motors are electric motors using permanent magnets in addition to windings. Such motor designs are more efficient than induction motors or motors with field windings for certain high-efficiency applications such as electric vehicles and small electric motors such as found on drones and in car windshield wipers.

With several decades of experience in supplying magnets and magnet assemblies for surface mounted and internally mounted permanent magnet machines, Bunting's engineers work closely with producers to optimise the magnetic performance. Using post-assembly magnetising techniques, Bunting maximises the magnetic performance, whilst achieving high-tolerance magnetisation targets.

Additionally, post-assembly magnetisation offers safety benefits with assemblers not needing to handle high strength rare earth magnets.

Designing the optimum magnet assembly has to consider the method of magnetisation. Bunting's industrial and bench-top magnetisers enable precise magnetisation of magnet and magnetic components.

For further information meet Stefano Maiaroli, Bunting's Sales Area Manager for Southern Europe, on the Bunting stand 8-D27 at Coiltech Italia 2021.