American Falls Mixer Transformation Gets Wastewater Sludge On The Move
American Falls in Idaho is certainly no stranger to all things water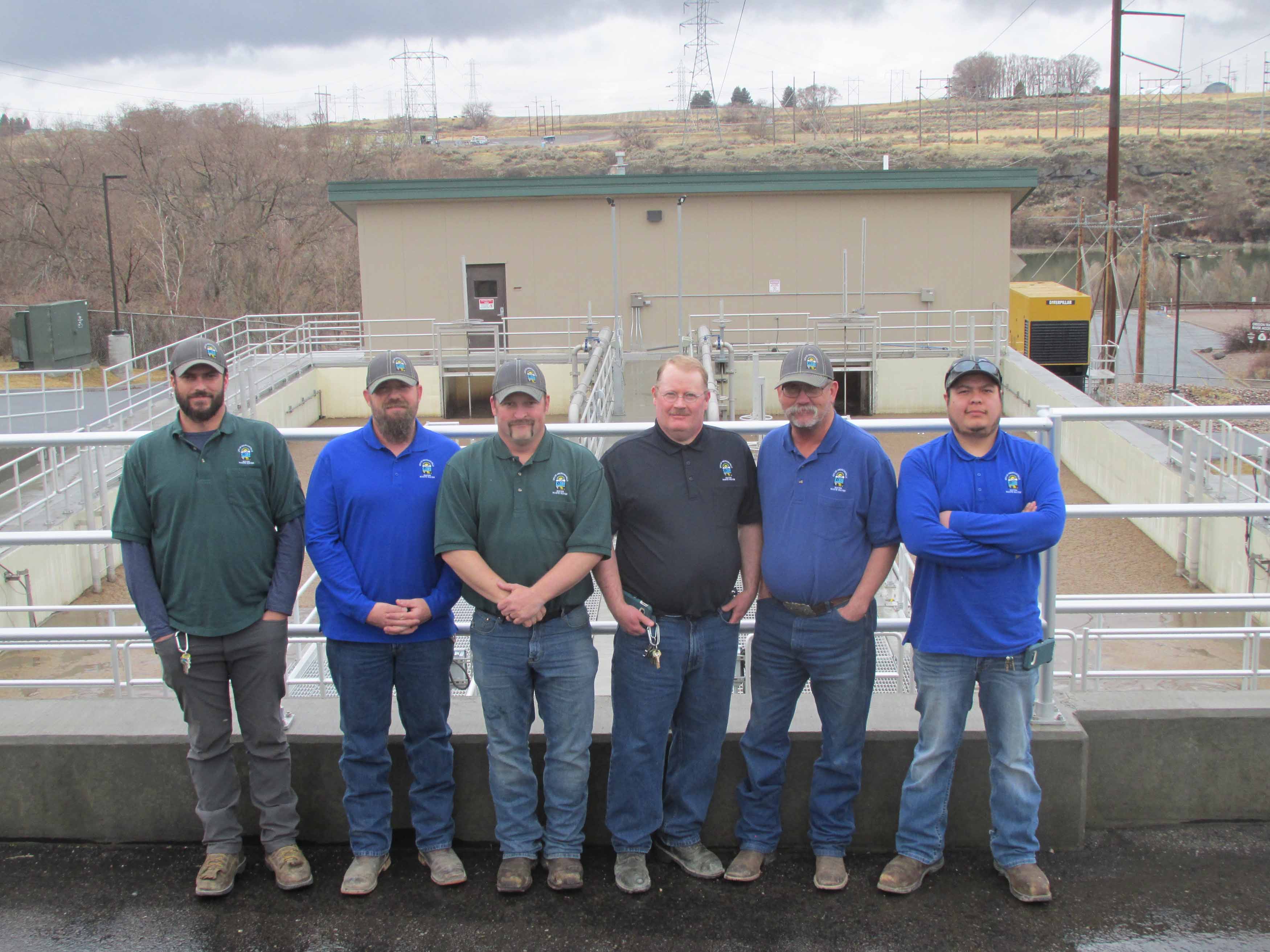 Almost a century ago, the entire town - nearly 350 residents and their homes, over 60 businesses, churches, schools, powerlines - and the entire railroad - had to move to make way for the American Falls Dam. **

Today, American Falls' population of 4300 is served by a wastewater treatment center that is the envy of most small towns in the United States – a facility that in 2012 cost $15M to build.

All has largely been well at the four-stage process municipal plant, which treats 500,000 gallons a day. The only obstacle in providing secondary treatment and disinfection of domestic and industrial wastes prior to discharging into the Snake River, has been with its submersible mixers. This installation in Idaho very much disproves the rather dismissive notion that all mixers are the same.

Despite laborious problems with the mixers installed during the upgrade to an MBR (Membrane Bioreactor) plant with UV disinfection, water quality discharge from American Falls has been phenomenal. The plant achieves 99.8% BOD and TSS removal – which is crucial for the increasingly popular fishing waters of the Snake River; a much sought-after trout, bass and sturgeon paradise.

As Site Superintendent Scott Dalling candidly comments: "They call us 'wastewater professionals' so we'd better act like it – and we have a $15M treatment plant – so we had better look after it!"

Scott and his five colleagues take tremendous pride in the current facility, which has come a long, long way from the first two-clarifier/trickling filter plant, commissioned in 1963.

"This major investment is something we keep right on top of", added Scott, who has worked at the plant for 14 years and became Site Superintendent in early 2019.

"Our only real ongoing issue has been the mixers, which we've tried everything with, but they are under-engineered for the solids in what should be a straightforward anoxic zone application."

'Good mixing is crucial'

He continued: "We had constant seal failures, which means lots of downtime. The mixers just couldn't move the higher solids concentration we had from the MBR. After numerous new mixers of the same type, the manufacturer eventually replaced all 10 units with what were meant to be better, superior models, but we still had exactly the same problems. Good mixing is crucial. We had to try something different".

Goble Sampson, a leading manufacturers' representative in the Western United States, were approached for their help – recommending a mixer from Landia, which was taken on by American Falls for a month's trial for the 24/7 operation.
"We know Landia's pumps and mixers to have great longevity and reliability", said Ryan Spanton from Goble Sampson. "And even though this wasn't the toughest of duties, we wanted to show American Falls what a big difference there would be in having a mixer installed that is truly designed for mixing wastewater sludge. All too often the industry thinks that almost any mixer will do, but this just isn't the case".

The trial was made quicker and easier by the fact that Landia's mixer could be installed on the existing guide rail. Landia's ability to use existing masts and brackets saves considerable time and money.

"We saw the transformation straight away", said Scott Dalling. "Before, the mixers we had were inefficient. The solids weren't being pushed through properly, so we had settlement and dead zones, as well as foaming issues, but the new mixers worked terrific.

Following the successful trial, three of the ten mixers for the anoxic zones at American Falls have now been replaced by submersible mixers from Landia. Designed with a superior shaft sealing system, the mixers' propeller is shaped for optimum flow/homogenisation.

'Way more energy-efficient'

"This is an important point for operators", says Ryan Spanton from Goble Sampson. "It is much more beneficial for customers if they are provided with high quality, long-lasting equipment. In this case with Landia, not only is the hydraulic efficiency of their mixer far superior, but it is only pulling half of the amps, so it is way more energy-efficient. It is also less expensive to maintain and repair, so the savings for the owners really stack up."

Scott Dalling concluded: "Goble Sampson have been a big help – and in Landia we have discovered very good, well-constructed equipment, that is far more economical for us in the long term, with none of the breakdowns. The Landia mixers are very easy to work on. Everything is straightforward. As and when we can secure funding, we'll be replacing all the failing mixers with Landia."

** Most of the buildings were moved by horses pulling large wheeled carts. On one particular Sunday, the St. John Lutheran Church, while in transit, had several worshipers attending their service in the church while it was on wheels!