Resimac Ltd Wins Major Solar PV Farm Project
A large European Solar PV Farm company awards Resimac a huge contract to provide protective solutions to rehabilitate the corroded Inverter Station support structures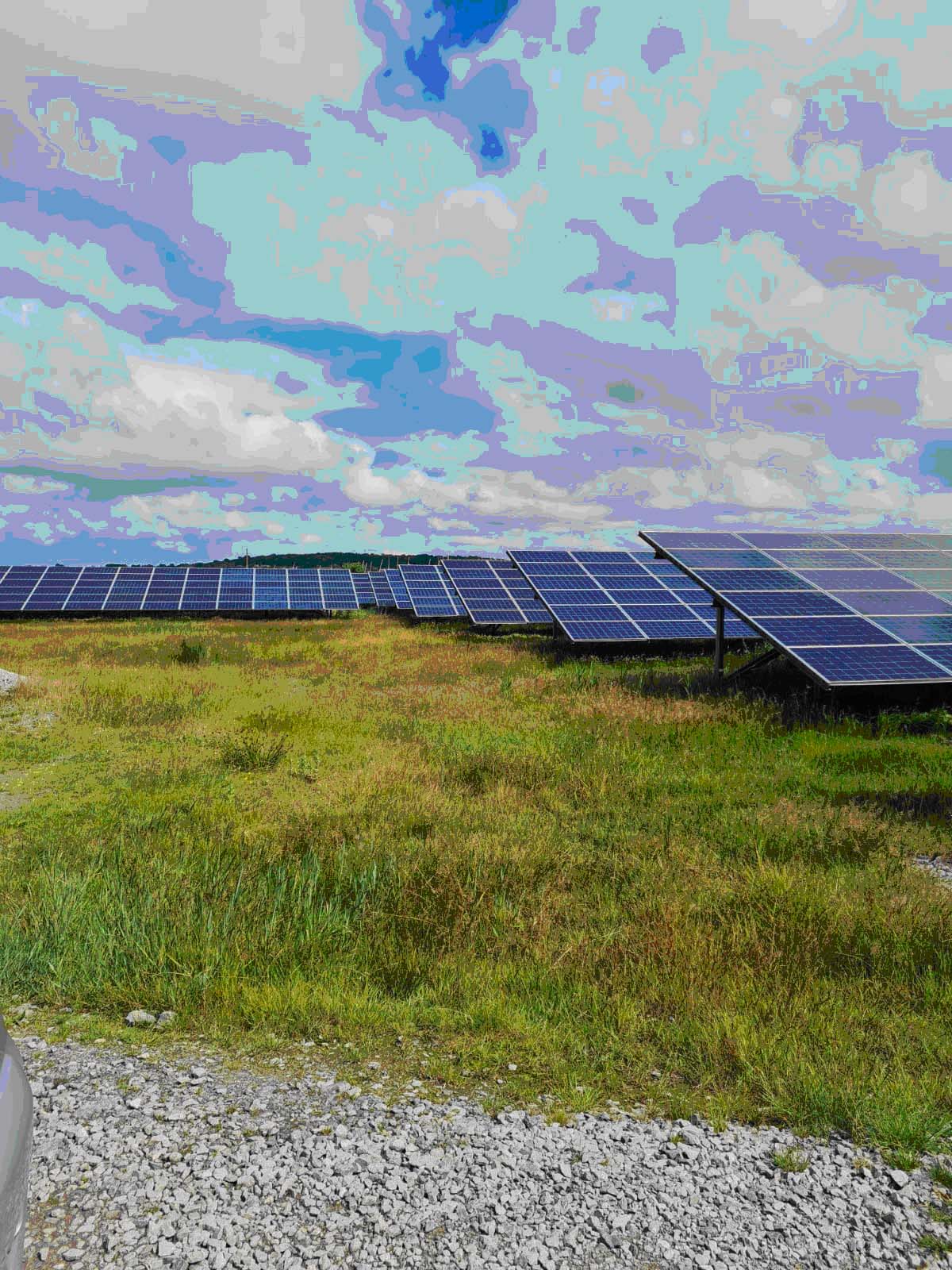 Across the globe, renewable energy solutions are of a huge necessity to supply our energy requirements of today and for the future as we embark on our efforts to curb climate change.

While China will remain the largest Solar PV market, expansion will continue in the United States with ongoing policy support at the federal and state level. Having experienced a significant decline in new solar PV capacity additions in 2020 because of Covid-related delays, India's PV market is expected to recover rapidly in 2021, while increases in generation in Brazil and Vietnam are driven by strong policy supports for distributed solar PV applications.

Globally, solar PV electricity generation is expected to increase by 145 TWh, almost 18%, to approach 1 000 TWh in 2021.

The UK has expanded its total solar PV capacity to 14 GW by installing up to 175 MW of capacity during the first quarter of 2021, according to data released by Solar Energy UK. This level of activity shows no sign of slowing as we strive to meet our ambitious targets.

Whilst all these efforts are an extravagant step to curb the greenhouse gasses we emit and reduce our reliance on fossil fuels, the plant and equipment to deliver this green energy requires bespoke engineering and protective solutions to ensure this infrastructure can continue to supply the high-level energy we need with little disruption over the years.

Corrosion mitigation throughout the renewables sector is taken very seriously and with the right protective solutions implemented, these assets can continue, unimpeded, to operate effectively and efficiently year on year. Resimac Ltd, a UK based manufacturer of polymer materials, supply the bespoke protective solutions to the renewable sectors along with many other differing industries across the globe.

In Europe, the inclement weather impacts the renewable sectors in different ways and here in this article I wish to highlight one area of susceptibility that the the Solar PV Farms face and how we remedy their corrosion issues.

Solar PV Farms are often built on Greenbelt protected land and this conservation approach results in the restrictive operations authorised to be undertaken on site. Large plant, often diesel driven, is forbidden on these sites and ground disturbance must be kept to a minimum.

Every Solar PV Farm has several inverter stations depending on the size and number of panels utilised on site.

Each inverter station comprises of a container support module. There are pilings driven deep below ground to support the weight of this module to ensure this precise instrumentation remains stationary. Any movement of these structures could rupture equipment cables and monitoring systems rendering the inverter station inoperable. This downtime could cost huge amount of money due to lost revenue and governmental fines for not providing a set minimum amount of electricity to the grid.

On this Solar PV site, each inverter station is supported by six piles driven five meters below ground. Each pile is corroding above and below the ground surface at differing rates across the site.

Resimac Ltd were contacted by our approved contractor, Grade II Impact Ltd, whom themselves had been approached by a large energy company to provide a bespoke solution to mitigate this corrosion phenomenon.

Between both our companies, we assembled a detailed bespoke specification for all pilings and support structures above and below the ground surface. This specification, put forward to the client, was to be substantial enough to ensure a minimum 20 year to first major maintenance program is achieved.

Through careful material selection, several Resimac products were added to the specification with each having differing properties for varying requirements. Resimac specified the products that are surface tolerant negating the use for large industrial blasting operations to take place.

Resimac Ltd successfully won this large contract to supply these materials and methodology in place of other specifications put forward by other companies. Resimac Ltd were by far the greener solution and with no large plant or machinery needed, the environment was always protected.