Bulletproof Buildings - Portable Sentry Boxes - Security Kiosks - Guard Houses
Extraspace has been providing innovative portable buildings since 1986 and has grown to become one of Europe's leading and most respected suppliers of space saving and secure buildings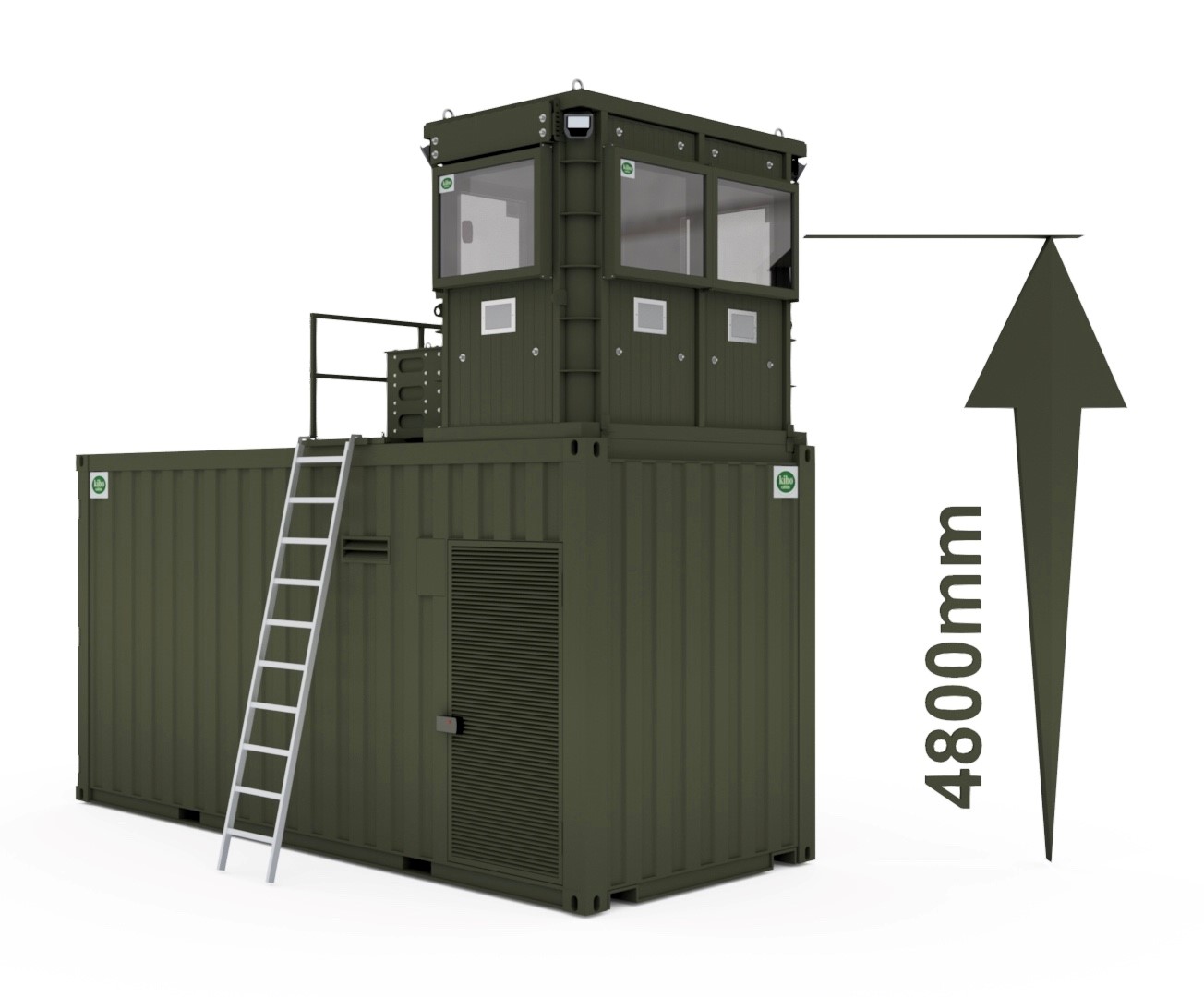 The secret of our success has been through providing our customers with portable buildings that meet their specific needs at prices that they can afford without compromising on quality.

Our bulletproof buildings and portable security cabins are just a few of the vast range of temporary building options available. Others include solutions for a broad range of applications such as storage, accommodation, office space as well as many specialist uses.

Kibo Focus Bullet Proof Sentry Boxes and Guard Houses are available in both standard and bespoke designs and are built to achieve a ballistic resistance up to the requirements of NIJ level IV+. Options include permanent and portable versions that offer a wide range of security applications and complete flexibility.

The standard range includes 1, 2, 3, and 4-man units are designed to accommodate guards who protect government buildings, critical infrastructure, military installations, embassies, VIP residences and other places were security is vital. The larger multi-occupancy/multi-purpose models can be used as long-stay guard facilities and can be fitted with WCs, kitchens and beds. These are ideal as border posts for police and customs officials, temporary banks, portable command centres and many other special applications that require a high level of ballistic protection.

Examples of usage and our global expertise include

• New ballistic "Overwatch Building" for the USAF at a UK airfield, positioned to monitor the entrance gate and protection against any "runners".

• We have supplied several ballistic units used for protecting a US embassy in South America, offering the ability to return fire with heavy weaponry.

• Multiple ballistic kiosks in the middle east to offer security personnel protection whilst stationed at the entrances to oilfields.

As part of our ongoing commitment to providing the very best and innovative security solutions new products are continually being developed and launched. This includes a secure watch tower which offers an elevated observation or weapons platform and thermal cameras for use at night or when vision is obscured.