Industrial Marine Silencers Supplies SCR Systems For Fire Rescue Boat On River Thames London
IMS have been involved with the supply of SCR Systems for first of two Fire Rescue Vessels destined for Operation on the River Thames in London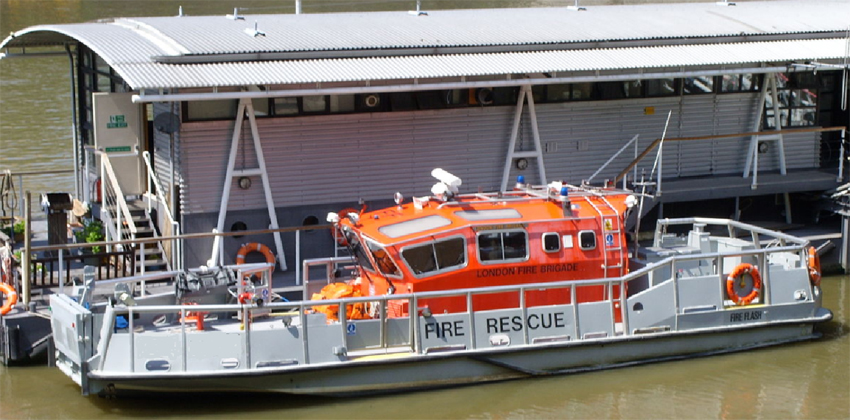 There will be an SCR system installed on each of the two Scania DI16 Main Propulsion Engines that will reduce NOx Levels from the existing IMO Tier II to IMO Tier III equivalent emission for NOx.

AdBlue is injected into a mixer pipe embedded into the SCR Reactor. The Dosing Strategy is automatically controlled by the ECU within our Electronic Control System that comes complete with On-Board Diagnostics (OBD) that can be linked to a Telematics Package if required for remote data access.

The AdBlue Injectors are "Airless" which eliminates the need for an on-board compressor saving space within the engine compartment making it easier to install.

The requirement for lower NOx levels on these river vessels is mainly due to the fact that they will operate within the heart of the city which has already introduced an Ultra-Low Emission Zone for On-Road Vehicles as well as the introduction of the UK's first Low Emission Zone (LEZ) for Non-Road Mobile Machinery.