Wickham Labs To Present At Bruker Virtual Pharmaceutical Microbiology Webinar
Come join Wickham Laboratories at Bruker's live webinar event on April 20th to discuss services and use of the MALDI Biotyper® within a testing facility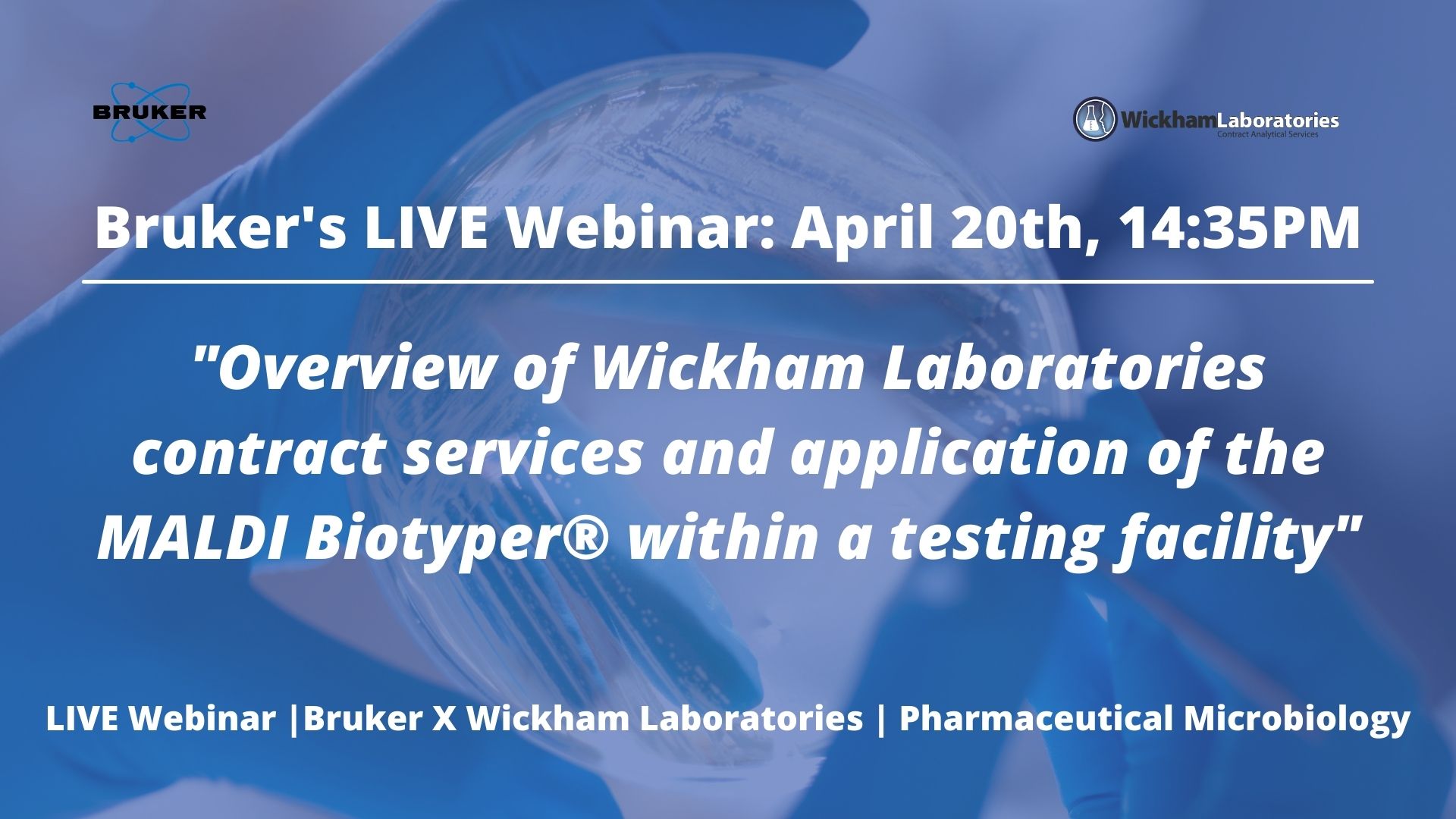 We would like to invite you to Bruker's upcoming webinar where our technical expert, Jenny Foulds, will be presenting, "Overview of Wickham Laboratories contract services and application of the MALDI Biotyper® within a testing facility" which will take place at 14:35PM (BST) on Tuesday, April 20th, 2021.

During this webinar, Miss Foulds will provide an overview of the company before discussing some typical workflows within a microbiology laboratory, elaborating on the uses of MALDI-ToF (Matrix Assisted Laser Desorption Ionisation-Time of Flight) Biotyper, and finally discussing some of the more critical species commonly identified.

You can register for FREE and join us LIVE on the 20th of April, (14:35PM London / 15:45PM Germany) through Bruker's website here - https://tinyurl.com/4jjjfvn5.

Company Overview
As a GMP/GLP compliant laboratory with over 50 years of experience, Wickham Laboratories Ltd is an established name in the fields of pharmaceutical and medical device contract testing, research and consultancy. We conduct business with clients worldwide and the combined expertise of our laboratory technicians and managers enables us to be fully conversant with global regulatory expectations.

We are committed to providing a quality testing service, combining high levels of client satisfaction together with the maintenance of appropriate accreditation. This and the continual pursuit of delivering excellence remain central to our business.

We are routinely inspected by the MHRA, FDA and Home Office, and offer the opportunity for clients to conduct audits on a regular basis.