Martin Lishman ImpacTrack Now Monitoring Mangos
Globally, 40-50% of food waste per year is root crops, fruits, and vegetables according to the UN Environmental Programme (UNEP)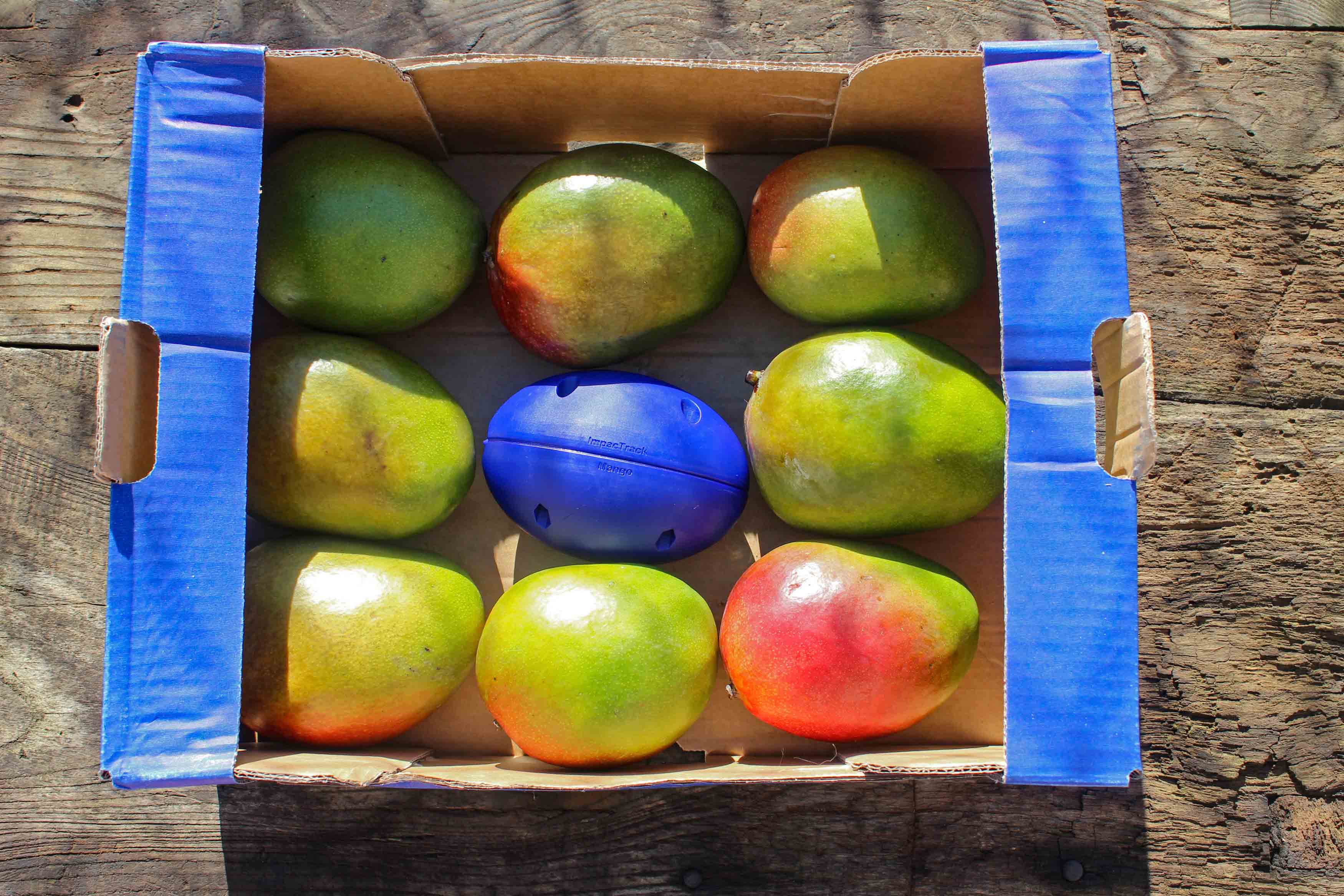 Martin Lishman ImpacTrackA large percentage of this waste occurs during the post-harvest stage of production, presenting a huge challenge to the food industry.

As part of their response to the food waste challenge, UK-based crop quality specialists Martin Lishman Ltd developed the award-winning ImpacTrack – a shock sensing data logger with a family of dummy food shapes that replicate the movement characteristics of fruit and vegetables during handling and transport.

In their quest to improve production quality and reduce waste due to damage, a major European mango processing facility has now approached Martin Lishman to develop an ImpacTrack mango shape that replicates the size and shape of the most common variety sold in supermarkets. The mango has recently completed production and adds yet another shape to the ImpacTrack library.

By recording the journey through handling and packing processes, ImpacTrack users can make modifications to reduce the amount of food wasted because of damage such as bruising. Introduced to the industry 3 years ago, ImpacTrack has since helped countless growers and producers worldwide adjust their processing and handling lines to significantly reduce spoilage.

Data from the ImpacTrack is transmitted in real time using Bluetooth to Martin Lishman's "ML Sensing" smartphone App, making it ideal for on-site analysis of handling equipment. Operators can also use the App to record the journey of fresh produce during shipping and other transport methods. The data is downloaded at the end of the journey and provides a record of any impacts sustained. As well as helping to improve transport packaging, this can provide insurers with evidence of where damage has taken place.

"Digital Agri-Tech solutions, leading to more efficient post-harvest methods, do not need to cost the earth and can be very effective," explains Dr Lishman, Managing Director of Martin Lishman Ltd. "We have sold a similar product, the well-trusted TuberLog electronic potato to farmers and processors for many years and it continues to be a vital tool for testing harvesters and grading lines. Bringing a similar device into the fruit industry was a logical step for us to take."

Martin Lishman has worked with growers and producers worldwide to create an extensive range of 25 ImpacTrack shapes, including 8 different apple versions, 4 different avocado sizes, clementine and even mussels. Shapes can be made to a customer's specific requirements, to ensure that the dummy produce behaves and reacts (including floating in water) in the same way as the real produce being processed and the data recorded is as accurate as possible. Thanks to Martin Lishman's experienced in-house design team, new shapes with many different sizes, weights and shapes are constantly being created.