ACO Electronics Checkpoint-DCR Used By Romanian Border Police
The Romanian Border Police are currently deploying ACO Electronics' Checkpoint-DCR at all border crossing points to combat the use of false and fraudulent travel documents by people traffickers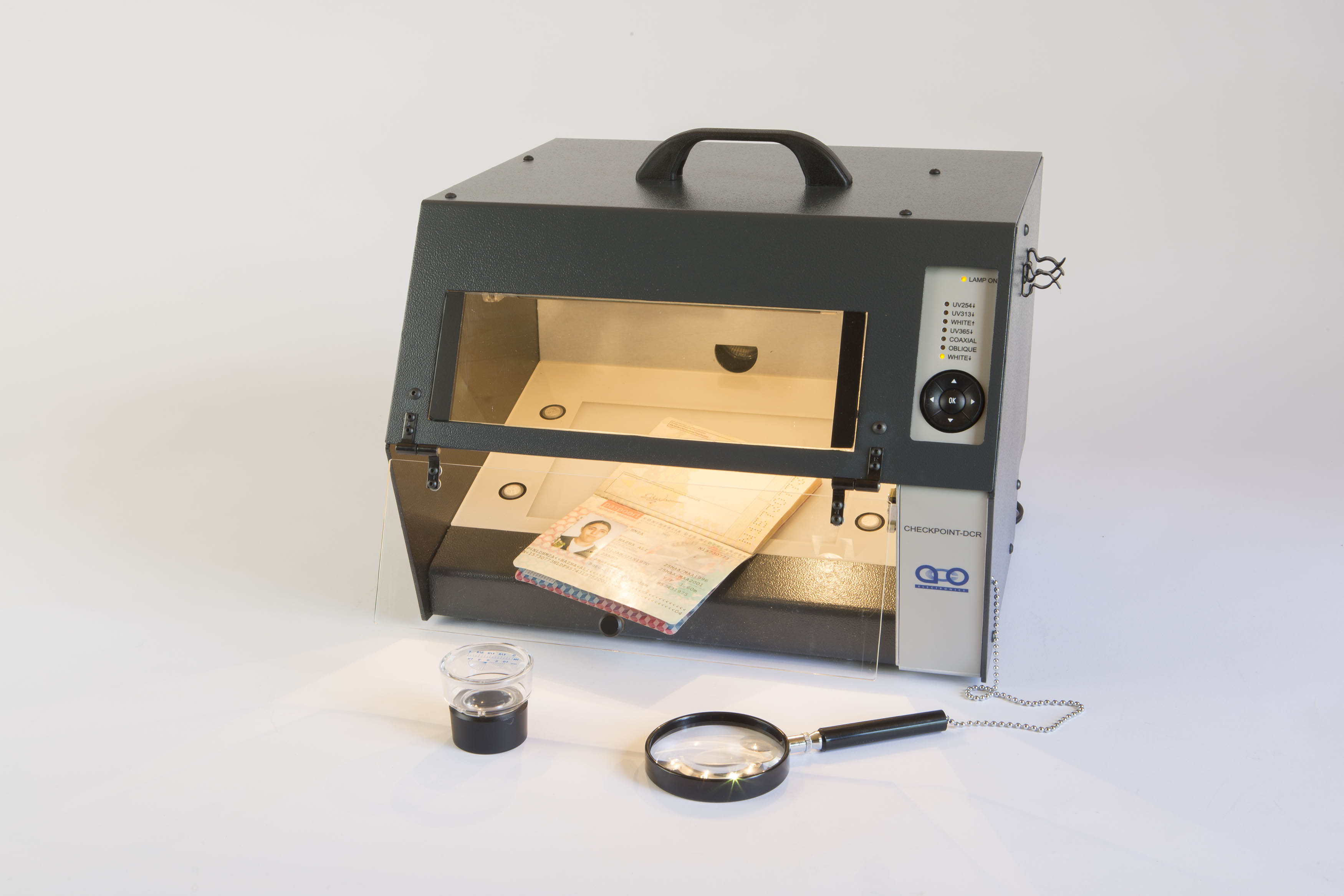 ACO Electronics Checkpoint-DCRRomania is a source, destination and transit country for this crime, whereby men and women are coerced into prostitution, forced labour, petty crime and children are sexually exploited or forced to beg on the streets.

The Romanian Government is acutely aware of its responsibilities and over recent years has introduced legislation to prosecute offenders, with imprisonment of up to 15 years for individuals found guilty, and this current deployment of the latest instrument in the Checkpoint-Dc range is a further effort to get on top of this crime.

The Checkpoint-DCR is a non-invasive instrument for the examination of all types of documents but is particularly suitable for checking passports, ID cards and driving licences at border checkpoints. With 7 modes of lighting, including 3 different Ultraviolet light sources, the Checkpoint-DCR is simple to use and with minimum training border control officers can easily check travel documents for alterations, additions and forgeries.

Powered from the local mains supply for fixed installation or from any 12-volt dc source the Checkpoint-DCR may be used in patrol vehicles or at temporary checkpoints, and for transportation a padded carrying case is available.

The Romanian Border Police is a relatively young body, but with a century-old tradition in ensuring order at the Romanian borders; tasked with the surveillance and control of all the border crossing points in Romania, the Border Police prevent and combat illegal migration and cross-border crime as well as dealing with any other violations in the border area.