Industrial Separation of Oat Milk from Russell Finex
The demonstration video shows the Russell Liquid Solid Separator, a bulk centrifugal separator, process 200l of oat milk solution to separate the oat pulp from the oat milk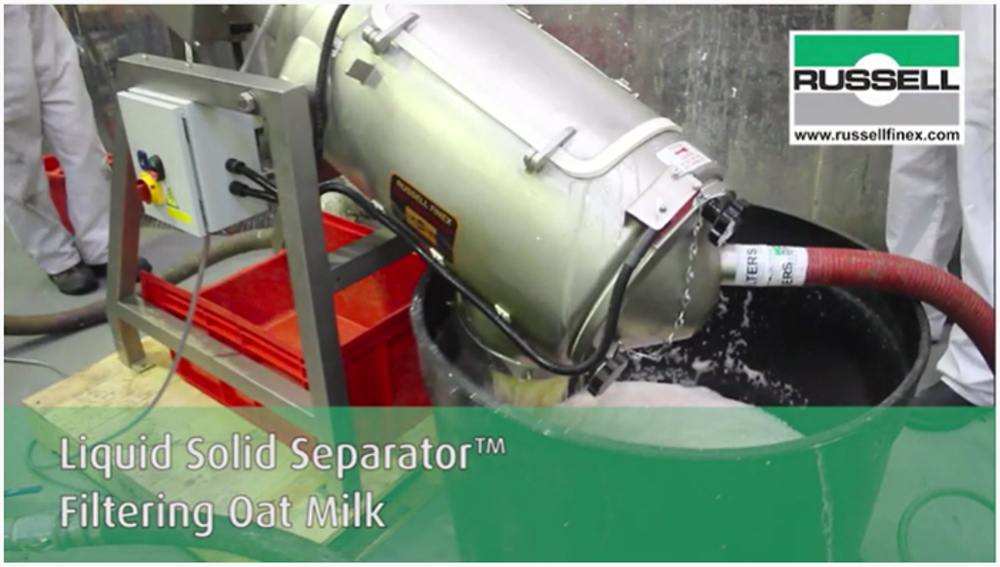 The throughput rate achieved by this unit is one that is vastly superior to traditional separators and is easily able to process this solution in a quick timeframe.

YouTube embed video link here: https://youtu.be/bVzkh3MkBbo

The Russell Liquid Solid Separator centrifugal separator removes of solids from liquids, and can achieve high capacity separation on meshes as fine as 20microns.

It also reduces the loss of good product, which is vital for products such as oat milk, due to the need to collect as much milk as possible whilst removing large amounts of oversize.

Russell Finex has 85 years of experience supplying premium sieving and filtration solutions to a global customer base. Contact a sales engineer to discover how a range of sieves and filters can increase production output and guarantee the quality of your products.