LOBO Systems Ltd And Valero Energy Oil Refinery
Estimated 8 million dollars savings in 7 years for Valero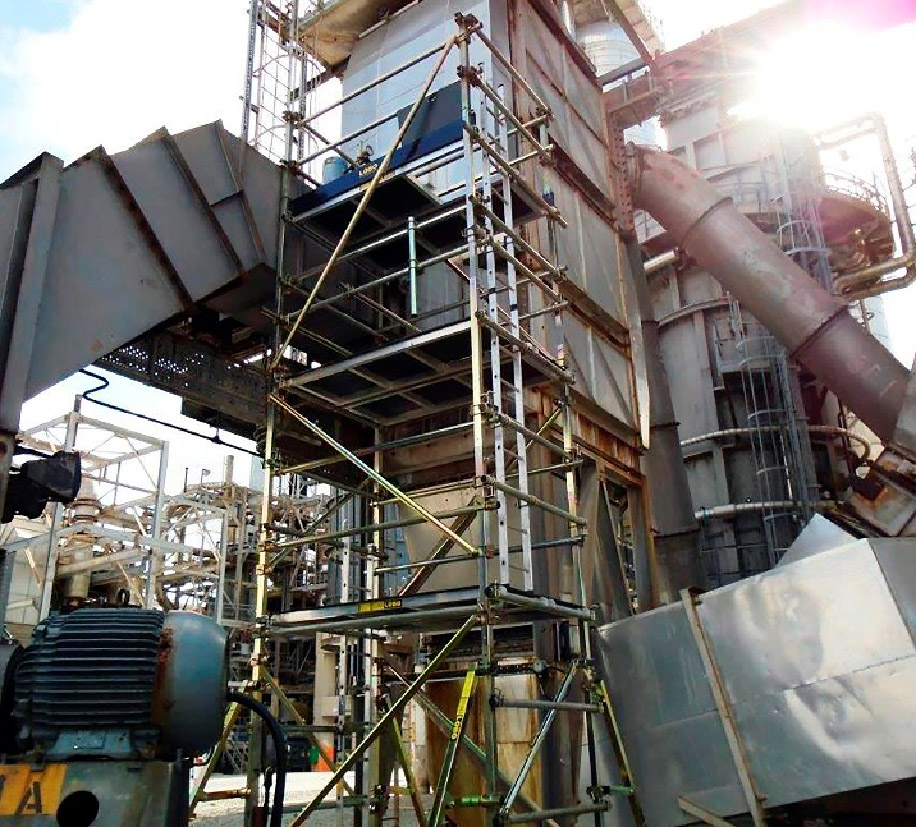 Vessel Internal Work

The plan was to use the LOBO System for many of the jobs on routine maintenance that require working at height; it was estimated that as much as 75% of works needed a platform height of 6 m / 20 ft or below.

Other products or scaffolding would be used for the residual high applications.

Routine Maintenance Access

The LOBO System can be assembled without the use of any tools in minutes, safely and to any shape or size and is not reliant on the scaffolding company to return and remove the system after the maintenance task has been completed, thereby reducing hire costs. Valero continues to use several different access systems for maintenance around the Pembroke Refinery site. Scaffolding costs alone at Pembroke, are in the region of $300k a month and Valero has identified significant benefits in deploying the LOBO System since they first purchased in 2013.

Conclusion - Cost Saving

In 2014 the LOBO System was used for around 8% of Valero's applications, this increased to 15% by 2015 and to more than 20% in 2016.

Official figures approved by Valero Energy, Pembroke UK, total spend on LOBO Systems around $600,000-00 with estimated savings of over 8 million US Dollars. See https://www.linkedin.com/pulse/lobo-systems-ltd-valero-oil-refinery-robert-bokros for full details.

As can be seen by the figures, well over $1,500,000 of scaffolding costs were saved in the initial 3-year period from 2014 to 2016. With over $8,000,000 saved in the 7-year period to the end of 2020.

Significant cost savings have been made at the refinery in terms of labor cost and in the reduction of maintenance down time.

In house maintenance crews can assemble the system quickly and safely around, under or above plant, even in restricted areas. Maintenance tasks can be better controlled, and outsourced scaffolding labor costs can be significantly reduced without compromising safety.

Online product demonstration available. Full certified worldwide online or onsite training.