Resimac Products Used Extensively In Italy To Refurbish Power Plant Turbines
Proven to increase the durability, efficiency and to extend the asset life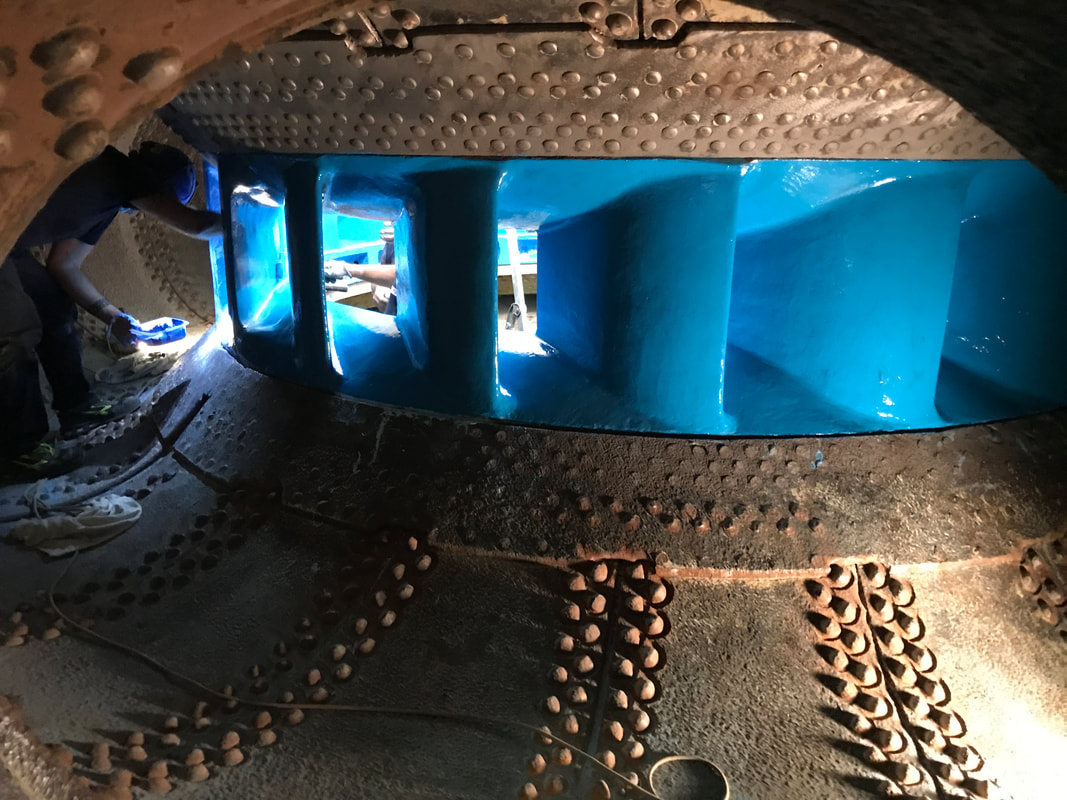 Resimac is a UK based manufacturer of epoxy and polyurethane repair materials and coatings. From our head office in the heart of rural North Yorkshire, England we supply our range of Epoxy, Polyurethane & Silicon coatings and repair materials to the Oil & Gas, Petrochemical, Marine, Paper & Pulp, Water, Power Generation & Chemical Industries.

Our global network of contractors and repair centres cover over 55 countries & work in partnership with Resimac to provide fast and effective local solutions for a wide range of industrial applications. These partnerships of experience, knowledge & customer service ensures our global clients can rely on Resimac materials being correctly applied and successfully serviced no matter how complicated or aggressive the operating environment.

Our Resimac contractor in Italy has recently completed the refurbishment of some power plant turbines using Resimetal 302 and Resimetal 209 EIP PU.

All surfaces were abrasive blast cleaned and repaired using 302 Epoxy Repair Cement. Once cured, 3 coats of Resimetal 209 EIP PU were applied to all surfaces.

Resimetal 209 EIP PU is a solvent free polyurethane coating for protection against extreme impact and is a highly flexible build solvent-free polyurethane coating designed for application to surfaces subject to extreme impact, wear and abrasion from slurries and aggregates.

Typical applications for this innovative solution are: Chutes, Pumps. Hoppers, Valves, Pipework, Rudders, Bow Thrusters along with many other area of plant and equipment.