Harley Street Medical Area Clinic Working With Marylebone Gym To Offer Holistic Rehabilitation Programme For COVID 19 Patients
Sports Medicine and Rehabilitation Group, Isokinetic are located in the renowned Harley Street Medical Area (HSMA)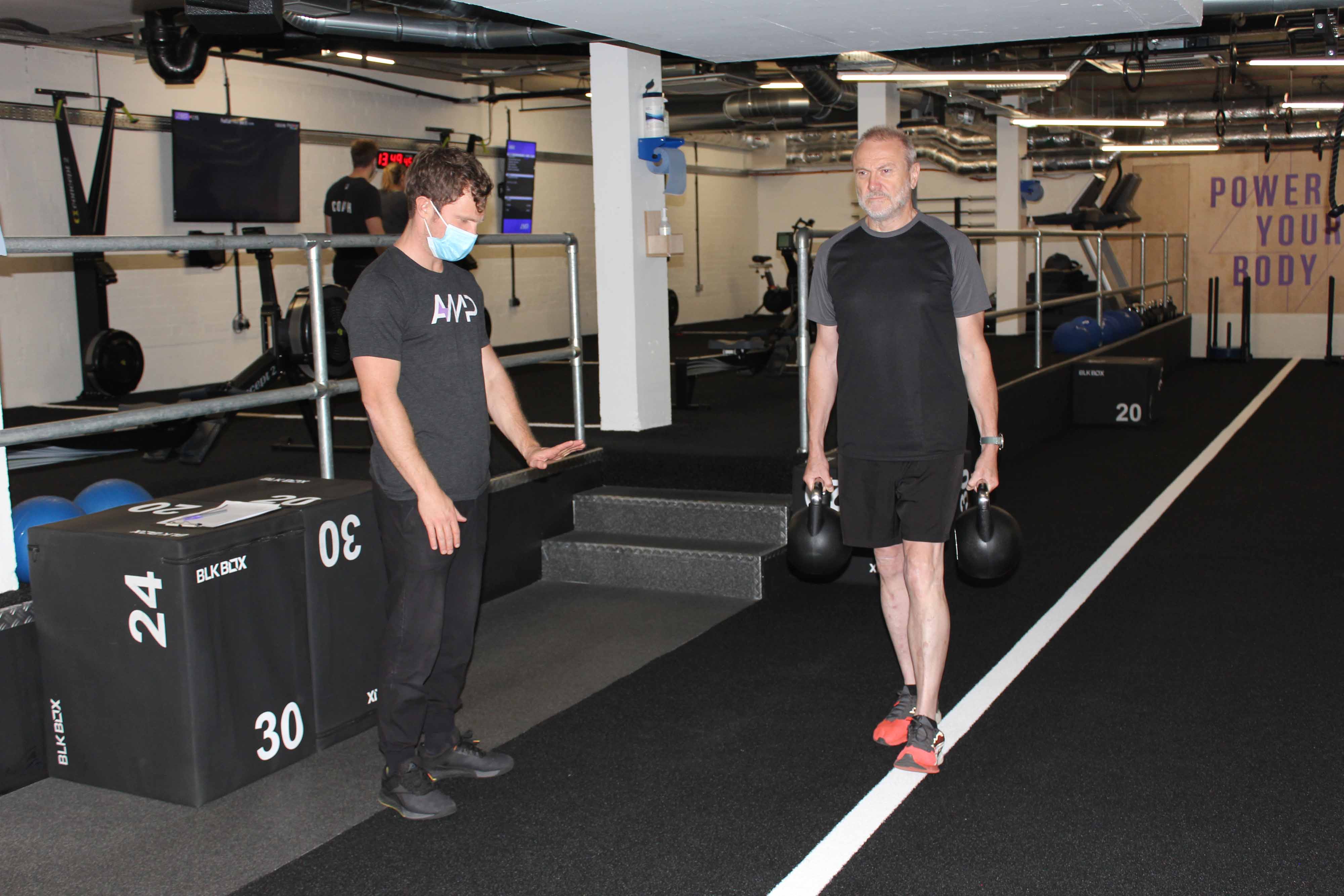 They are working together with personal training gym AMP Athletic to deliver a holistic programme for patients who have been physically affected by COVID-19.

The dual approach was developed to ensure exercise is controlled and monitored by medical professionals in a safe way, replicating the integrated model used in professional sport, where open communication channels between trainers and clinicians form a crucial part of athletes' rehabilitation journey.

The holistic programme – which supplements physical therapy intervention with medical expertise – has been key to Paul Mylrea's impressive recovery, who earlier this year suffered two strokes, both caused by coronavirus infection. Despite some lingering weakness on his right side, the 64-year-old, who is director of communications at Cambridge University, is now able-bodied.

Back in April Paul became seriously ill with COVID-19. The virus sadly left him hospitalised and unable to get out of bed – and with the pandemic seriously affecting stroke treatment and care unable to rely on standard rehabilitation therapy. Doctors attribute his remarkable recovery to Paul's previous very high level of fitness.

With the support of AMP Athletic and Isokinetic – a FIFA Medical Centre of Excellence and one of only 51 around the world – Paul was able to recover safely from the immobility-related complications of stroke following a tailored recuperation programme, designed to bridge the gap between doctors, physiotherapists and fitness specialists during the rehabilitation process.

Mike Davison, who heads up the Isokinetic Harley Street Clinic, said: "Isokinetic are part of the Harley Street Medical Area, an area that we like to think as being the world's largest hospital. The area has world-class specialists but it's important to ensure we have bridges of connectivity, communication and also understand when we are not best placed for the patient experience. I've known AMP Athletic for two years and we have an ongoing rehabilitation programme where patients first undergo rehabilitation with us and then move onto ongoing maintenance and performance at AMP focused on therapeutic exercises, muscle strengthening and movement.

"I think it is an example of two groups within HSMA in health and wellbeing working together to give Paul the opportunity to live his life as well as he can, and fight back the life-changing effects of stroke and coronavirus."

Although typically considered a lung infection, COVID-19 has been found to cause blood clots that can lead to severe stroke, including in patients as young as 30[1].

Studies have indicated that prolonged immobility among patients with stroke may result in significant functional decline[2]. Key to combatting this is a multidisciplinary approach to rehabilitation combining medical expertise with physiotherapy and combination exercises. According to the Stroke Association[3], the main physical problem facing stroke survivors is weakness in their limbs, and this can be improved with strengthening, stretching and endurance exercises, to help with the range of problems that stroke can cause.

Matt Curley, Head Coach at AMP Athletic which is based in nearby Marylebone Village, says: "With experience of working with sport injury clinics over the years, we understand there is a bridge between physiotherapy and returning back to exercise. We pride ourselves on bridging that gap. It is important to get patients out of the clinical environment and get them back into a gym for their mental health.

"Ultimately the relationship between us and the medical professionals at Isokinetic has been really good for our clients, as in Paul's case. In pro sport the channels of relationship and communication have always been open and that is what we have replicated."

The Isokinetic Medical Group is an internationally recognised leader in the fields of sports injury treatment, orthopaedic rehabilitation and research with over 25 years' experience successfully treating patients. The specialist clinic is located within the Harley Street Medical Area, London – an area famed for its medical excellence in treating complex and life-threatening conditions. The area, managed by long-term landlord The Howard de Walden Estate, brings together a community of world-renowned medical professionals.