Security Foiling Ltd And KIS Global Gmbh Form International Alliance
Leading international ID card printing manufacturer, KIS Global, has announced a new business alliance with UK-based Security Foiling Limited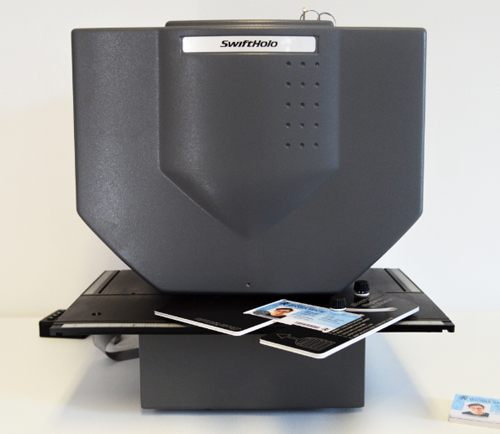 The alliance will to develop more advanced technologies around security, identity and anti-counterfeit solutions. The alliance brings together more than 150 years of combined industry experience and comes just days before the pair exhibited their latest innovation at the virtual SDW 2020 Exhibition.

With its headquarters in Germany, and bases in both the UK and Japan, KIS Global has quickly established itself as one of the largest players in the digital identity credential industry. Thanks to a combination of seasoned professionals, cutting-edge technology and pioneering processes the business is now positioned at the forefront of ground-breaking security and efficiency for businesses worldwide.

The alliance with Security Foiling Limited - the experts trusted by international governments to apply holograms to secure documents and cards - will create an unrivalled partnership in the document security sector and is the first of many exciting collaborative projects between both businesses.

Founded in 1991, Security Foiling supply everything needed to provide a finished solution from hologram design and supply, to all of the equipment and consumables needed to apply them to a security document or plastic card at the point of issue. More than two thousand installations in one hundred countries now use its ground-breaking document security solutions.

Now, thanks to this latest alliance, the pair of businesses hope to see the number of businesses turning to them for security and identity needs growing day-by-day. Steve Digpaul, COO of KIS Global, comments: "Our partnership with Security Foiling brings together two significant players in the industry for the first time, providing the very best of both technologies for the benefit of our customers. As seasoned professionals, we are engaging with leaders in their field and combining the two core technologies to offer a one-stop solution for ID1 Card programmes, elevating security, and durability to counter document alteration and counterfeiting.

"We would like to see this close collaboration innovate and disrupt the market with leading security features that enhance government ID programmes, making them more secure and less vulnerable. At a time when so much seems uncertain and businesses are facing threats that they could never have foreseen, we are determined to make life a little easier by relieving worries where we can."

Adding to this, Mick Castleton, Managing Director, says: "We are delighted to form a strategic alliance with KIS Global. Our combined knowledge, experience and high-quality products provide a compelling solution for card issuers and will provide a platform for further developments of the on demand issuing solution."