British Consulate General Hosts Dinner In Dusseldorf To Welcome Webtec Europe And Other British Companies
During a special dinner hosted by the British Consulate General, Mr Rafe Courage, in Düsseldorf, Martin Cuthbert, Webtec's Managing Director met with Prof. Dr. Andreas Pinkwart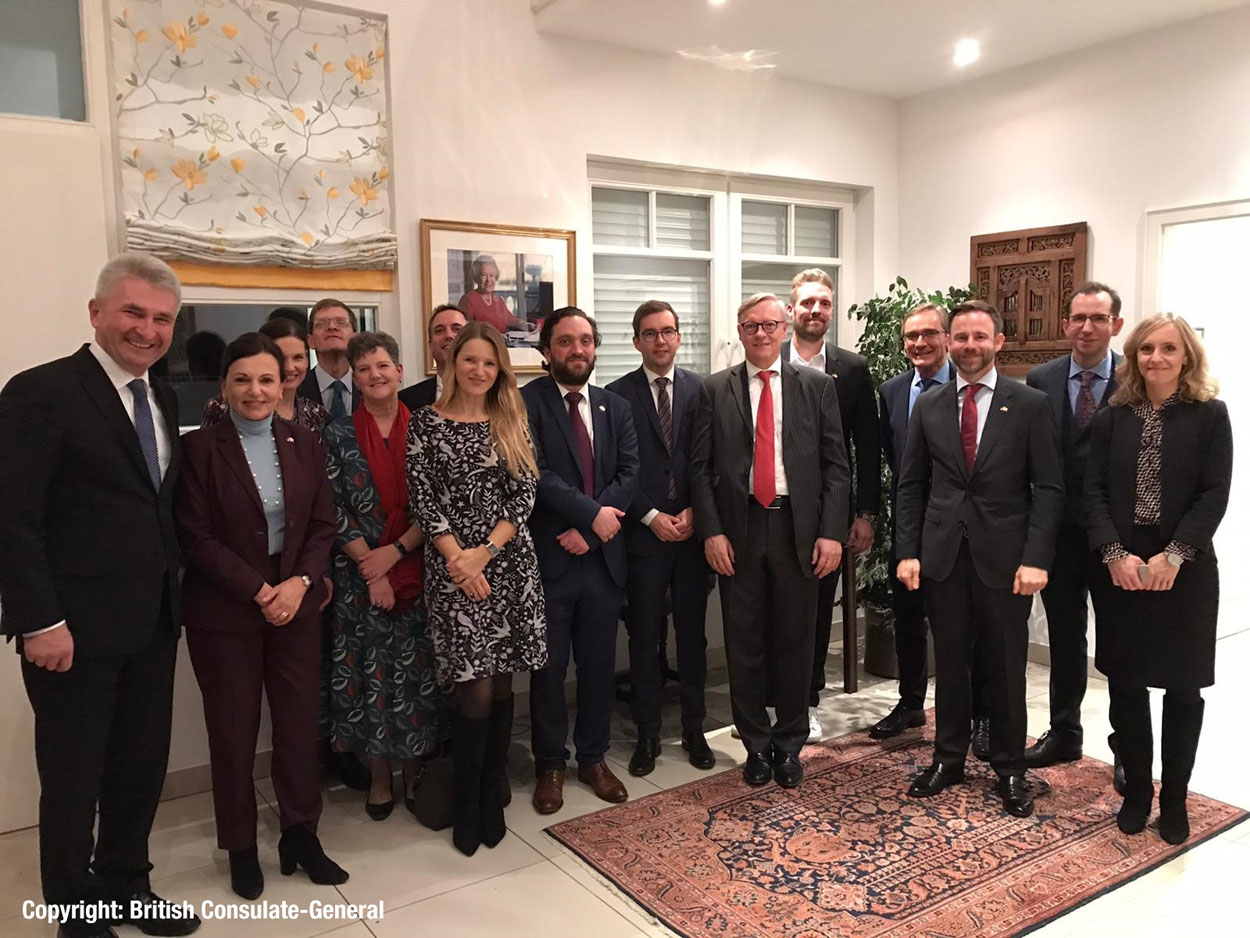 Prof. Dr. Andreas Pinkwart is the Minister of Economic Affairs, Innovation, Digitization and Energy in the State of North Rhine-Westphalia (NRW, and the event was attended by many other new British business peers who have also opened companies in NRW, Germany.

Webtec recently celebrated the opening of its new European Sales Office in Leverkusen to better support customers across Europe and is delighted with the positive response and support that it has received from both customers and trade departments.

Minister Andreas Pinkwart is pictured on the far left of the photo with the other guests of the evening.