Working Together To Fight Cheque Fraud
In terms of recent history, cheque fraud losses peaked in 2008 and during the following 10 years they reduced by more than 85%, far in excess of the decline in cheque volumes over the same period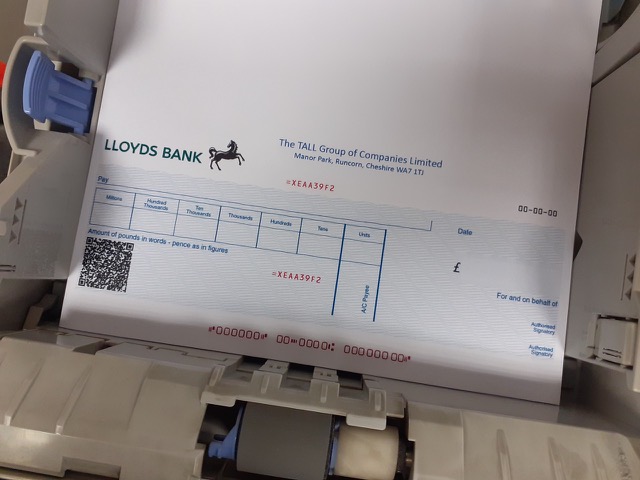 However, the latest statistics published earlier this year have revealed that cheque fraud losses have increased throughout 2018.

According to "UK Finance Fraud the Facts 2019"*, cheque fraud losses increased to £20.6 million last year - the first rise in cheque fraud reported in seven years. The volume of fraudulent cheques increased by only 16%, indicating that a small number of high-value fraudulent transactions led to the rise in losses last year, rather than any change to the longer-term trend.

A total of £218.2 million of cheque fraud was prevented in 2018, up by 3% on 2017. This is equivalent to £9.14 in every £10 of attempted cheque fraud being stopped before a loss occurs. This remains the highest proportion of attempted fraud prevented across all types of payment fraud.

Of the total £20.6 million lost to cheque fraud in 2018 (up 109% on 2017), counterfeit cheques accounted for £15.9 million, forged items resulted in a £3.4 million loss, and fraudulently altered accounted for £1.2m.

As expected, fundamental change to the clearing system – the introduction of ICS in October 2017 - has inevitably attracted more attempts of fraud, as criminals pro-actively look for any weak links in the new Image Clearing System (ICS).

COLLABORATION IS KEY
In order to fight fraud in the most proficient manner, it is vital for all participants involved in the transaction process (collecting bank, the payee bank and the paying bank) have to accept they have a duty of care to check for poor image quality and to identify fraud. Similarly, indirect participants (agencies) also have that obligation where they assume any of the roles within the transaction.

With the introduction of ICS, the collection participant is now the only one that has sight of and can feel the paper and check the paper security features, and it is most important that this task is fulfilled in the most effective manner.

The image, once captured, must be clearly readable thereby enabling the paying participant to undertake their own specific checks. If that particular organisation is unable to read the image clearly, then the paying participant will not pay the cheque, resulting in the item being represented. This will lead to all parties having to undertake additional work, frustrating delays to the beneficiary in receiving the funds, as well as negatively impacting the reputation of ICS.

With the completion of cheque imaging in the UK, the transfer of the paper document from one bank to another has now become a thing of the past, and now the UK cheque industry looks to its technology service providers for innovation, quality assurance and protection from fraud. Early evidence suggests it will not be disappointed.