New Battery Resistance Tester DV Power IBAR From Drallim
Released by DVPower in January 2019, the IBAR is a handheld resistance tester for accurate battery state-of-health determination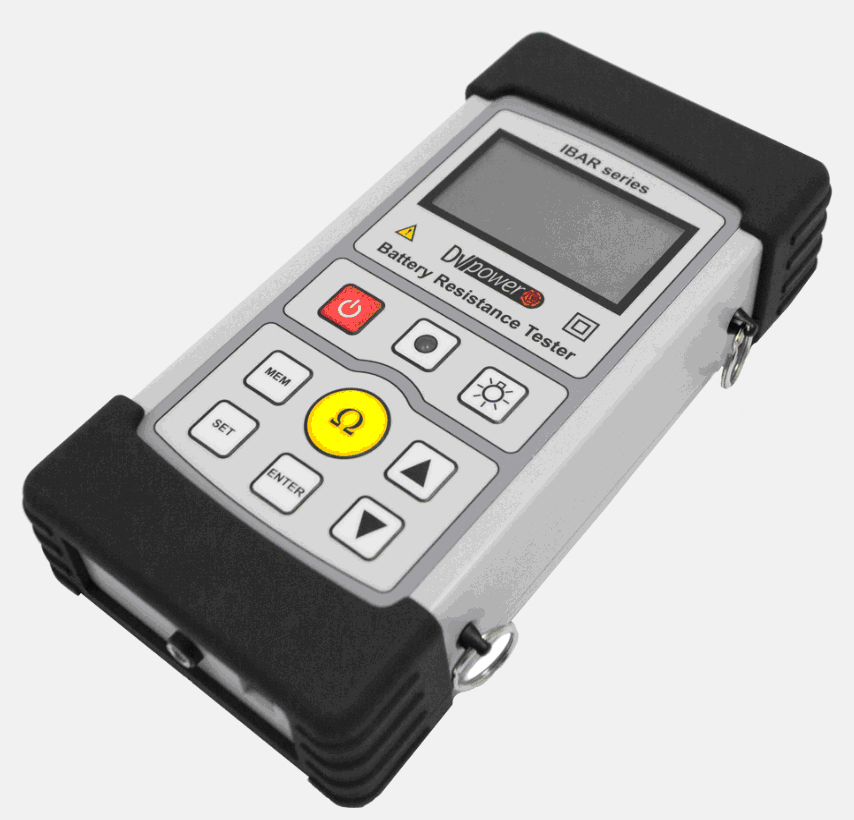 Battery Resistance Tester DV Power IBARThe IBAR allows rapid measurements of key stationary battery parameters such as cell internal resistance, cell voltage and intercell connection resistance. This is an ideal tool for maintenance, troubleshooting and performance testing of safety critical back-up energy systems.

For ease of use the IBAR gives a Pass / Warning / Fail indication and all measurements are saved within internal memory for analysis.

All DV Power test and measurement instrumentation is supplied with analytical software and a 3-year warranty as standard.

DV Power are represented within the UK & Ireland by Drallim Industries Ltd who have been providing engineering and manufacturing excellence for over 60 years.