The Next Generation Of Two Post Lifts From AUTOPSTENHOJ
2019 sees GEMCO launch a range of exciting new vehicle lifts under the premium AUTOPSTENHOJ brand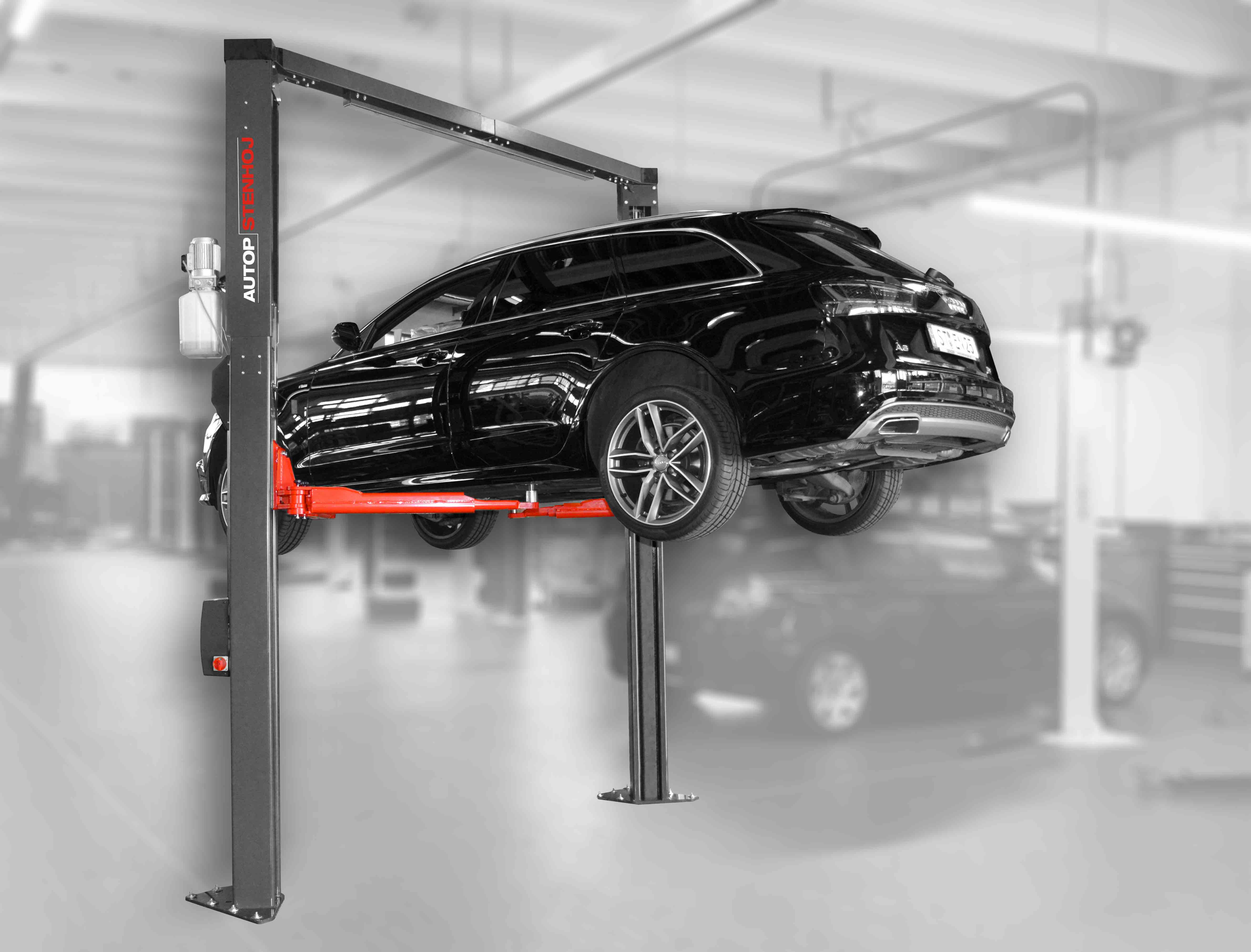 Providing independents, workshops and dealerships throughout the UK with an increased portfolio of premium workshop equipment manufactured in Denmark.

In this article, we take a look at the Maestro 35 Series of Two Post Lifts. With the new Maestro 35 M / H series from AUTOPSTENHOJ, the lift specialist succeeds in bringing a real all-rounder to the starting line.

The Maestro two post lift range features a solid 3.5 tonne lifting capacity and a choice of electro-mechanical (M) or electro-hydraulic (H) models are available. The lifts, which have been designed to have a universal lifting area, ensures both models are suitable for lifting small cars up to a MWB van.

The innovative design of the arms, with their ultra-low profile, makes it easy to lift low clearance sports vehicles too. The variety of accessories available include LED lighting, a secondary lift control unit and power socket for battery charging with compressed air connection. The AUTOPSTENHOJ Maeastro series offers customers a complete lifting solution for their workshop!

Double scissor lift enhances the GEMCO range

Following on from our introduction to Gemco's exciting new range of two post lifts from AUTOPSTENHOJ in this article we take a look at the Double scissor MagiX 35 DS, which is available now.

With the new double scissor MagiX 35 DS, AUTOPSTENHOJ offers a very good lift. Despite the high load capacity of 3.5 to. a drive-over height of only 100 mm is achieved, which also makes it possible to drive over and lift low sill vehicles like the BMW i8.

From the small car to the T6 short wheelbase, or the BMW 7 Series (G12), a large number of vehicles can be lifted with the same lift.

Due to the double master / slave system, no safety ratchet and expensive compressed air is needed to operate the lift. The stable scissor construction ensures a high lateral stability of the lift and makes working under the vehicle much more relaxed.

Not least the standard hot-dip galvanised base frame promises a lifetime of the lift.