Chemique Adhesives Invests In Environmentally Friendly Solutions
As part of its ongoing commitment to providing the best possible working conditions for its employees while also minimising the environmental impact of its operations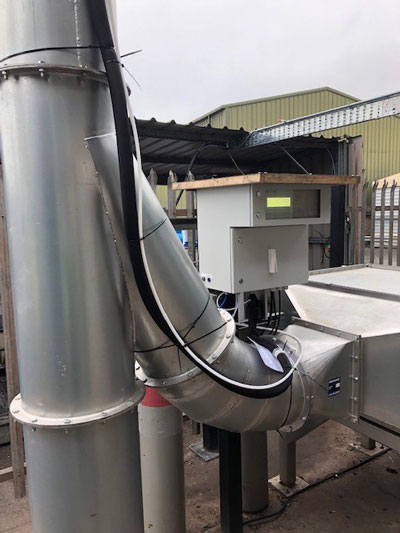 Chemique Adhesives, adhesive and sealant specialist, has installed an efficient new extraction system at its manufacturing facility in Walsall, West Midlands. And to help ensure that the new system delivers optimum results at all times, it is complemented by sensitive volatile organic compound (VOC) monitoring equipment.

The new extraction system uses proven carbon filter abatement technology to capture fugitive volatile organic compounds (VOCs) from the company's production processes. Installed at a cost of £45,000, it safeguards the environment around the plant and minimises the risk of Chemique employees being exposed to VOCs. It also supports the strict ISO 14001:2015 standards that underpin all of the company's operations.

The VOC monitoring equipment was fitted at an additional cost of £22,000 and provides continuous monitoring of emissions, which is an important aid to optimising shop-floor production processes. The monitoring system is expected to assist with Chemique's submission for Council Permits while also supporting the business' legal obligations in achieving a low environmental impact.

"The implementation of the extraction and VOC monitoring systems is an important step for us as it facilitates even greener and safer plant operation. We are very pleased with the performance and effectiveness of the new systems and we're confident that they will provide us with a sound foundation for further environmentally-friendly growth in the future," said Andrew Hutchings, Quality Manager at Chemique Adhesives.

For over three decades Chemique Adhesives has been an industry leader providing premium bonding solutions for a broad range of industries, including aerospace, automotive, commercial manufacturing, composites, construction, furniture, marine and transportation.

While the company's chemists work on innovative adhesives, Chemique's engineers focus on application methods, enabling the company to offer customers a unique 'Total Service Package' of adhesives, application equipment, service and support.