Is The Changing Climate Damaging Our Roads
The simple answer is YES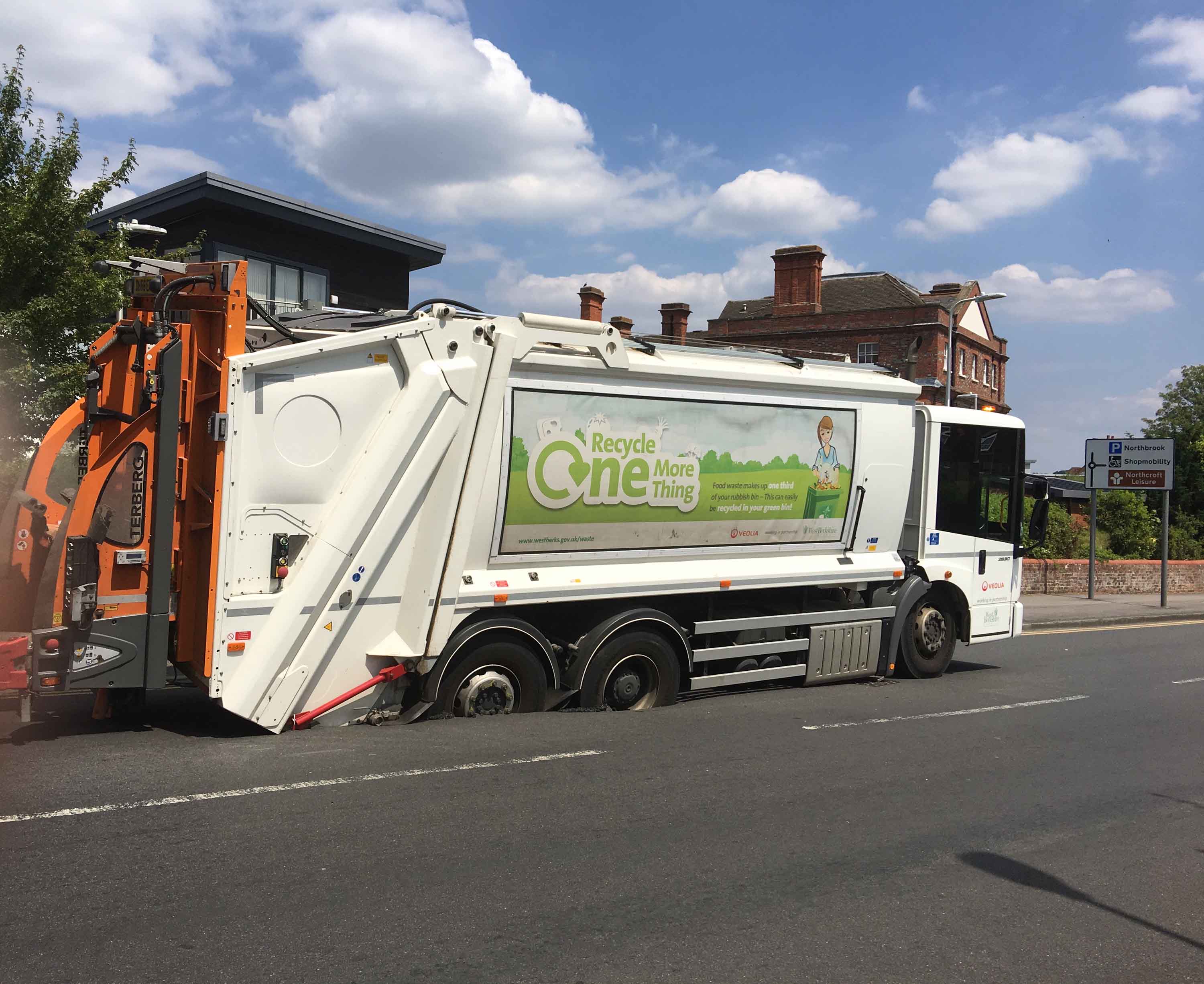 In the June 2018 issue of World Highways, Editor Mike Woof commented that 'the threat to transport infrastructure posed by climate change is highly visible', the effect of which could have 'potentially devastating consequences' on our road network.

Over recent months our news feed has been inundated with reports of extreme weather. Who can forget the devastating images from Okayama, Hiroshima and Yamaguchi in Japan where they are 'still reeling from one of its worst flooding disasters in decades' or the extreme snowfall and prolonged freezing temperatures in Canada, Northern America and Northern Europe?

2018 will always be remembered by the UK as the hottest summer since records began. In some areas of the country, temperatures have reached 32 degrees C causing the asphalt to melt away, leaving the road surface vulnerable to potholes.

In his article, Mike Woof further explained that the 'ravages of extreme weather in recent months is now sadly apparent on our road network' and with record levels of rain, snow and heat being recorded, the 'trend towards severe weather is worsening' - a worrying thought for everyone all around the world.

Climate change has, and continues, to ignite a passion in many people around the globe, with politicians and campaigners all looking for a solution to reverse its effects. Whilst we may not be able to prevent damage the changing climate has had on our road network, we can make repairs easier and more efficient.

UltraCrete Instant Road Repair is a first time permanent repair which has been continuously developed over the past 40 years. It is being used on a daily basis, all around the globe, and in all climates, with excellent results.

Applied in three easy steps - clean, pour, compact - UltraCrete Instant Road Repair can be applied in all weathers - it even provides a permanent repair in wet and freezing temperatures - and is trafficked immediately, minimising any further disruption to communities and road users.

Potholes caused by severe weather not only cause chaos, they also pose a significant safety risk to road users, particularly cyclists and motorcyclists. As well as ensuring potholes are repaired quickly to prevent accidents, choosing the correct repair material for your repair is also imperative. Asphalt that protrudes from the existing road surface or begins to crack and break out, can be just as dangerous as the pothole itself.

With a skid resistance value (SRV) of ? 88, UltraCrete Instant Road Repair provides a safer repair for cyclists and other road users as the repair is compatible with the existing road surface and offers maximum grip for types - even in wet weather!

There are many cold lay asphalt repair products available, but Instarmac has the independent test data to back up its technical claims! Strength is gained by compaction, becoming stronger the more traffic travels over it, making it perfect for heavily trafficked roads and areas of turning and braking.

Choose UltraCrete Instant Road Repair for a trusted, proven and permanent pothole repair that can withstand the world's most extreme weather and climates.