Drallim Industries Pleased To Announce Membership Of BVAA
Established in 1939, the British Valve and Actuator Association represents the interests of over 200 British companies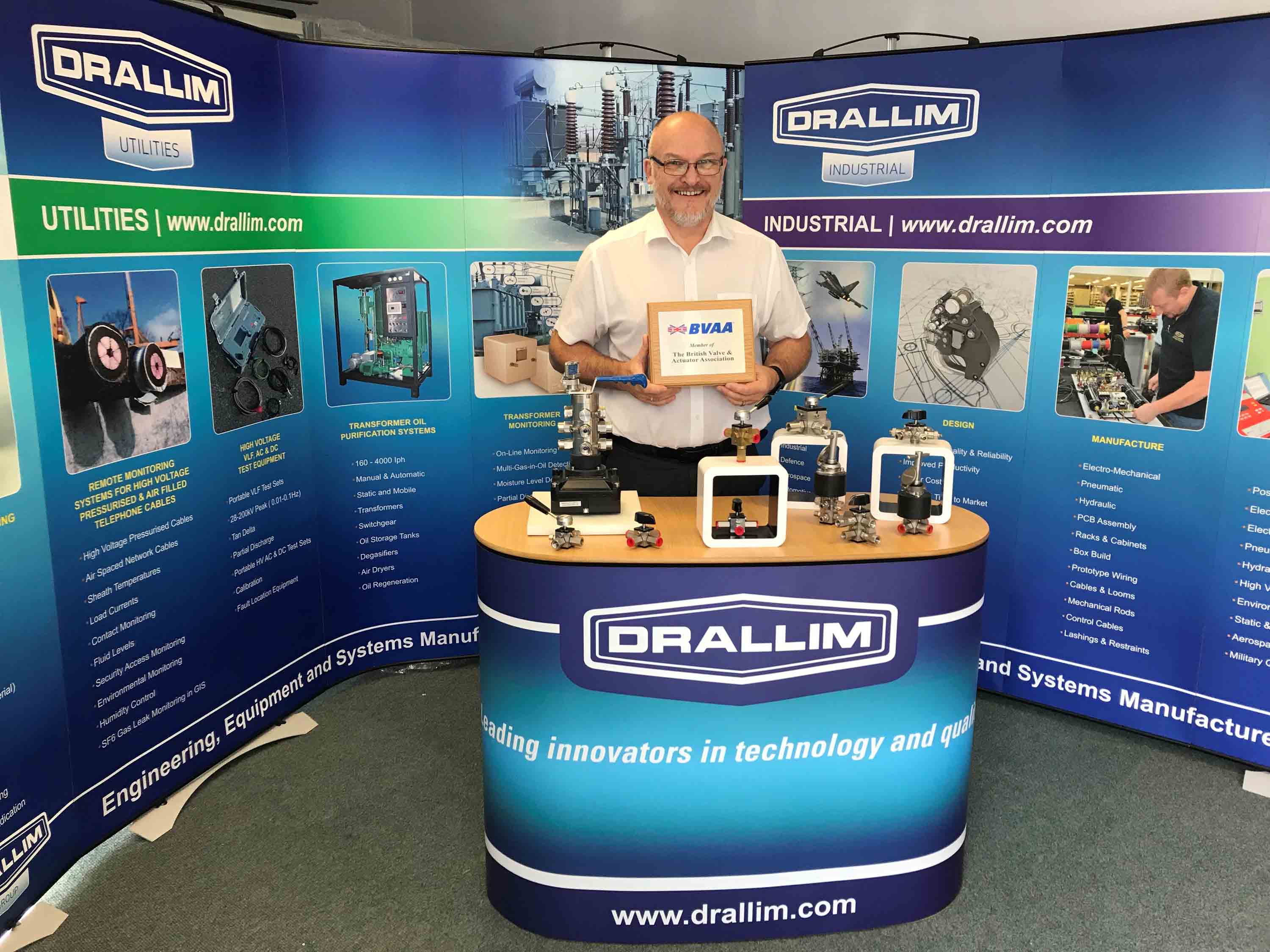 The British Valve & Actuator Association (BVAA) is the UK trade body for manufacturers, distributors and repairers of valves, actuators and related products.

For nearly 80 years the BVAA has been the Industry voice representing UK Valve manufacturers, core supply chain partners and distributor organisations to the end users across the globe. With over 200 members the Association has grown to be one of the largest representative bodies in the UK and plays a key role in developing engineering standards in the Industry.

Drallim Industries are celebrating their 60th year in 2018 along with its Rotary Selector Valve (RSV) which was the founding product of the company in 1958. It has been used across the globe in many industry sectors and is still manufactured at Drallim's manufacturing facility in East Sussex in the UK.

The RSV is a rotary selector or distributor for use in small bore piping systems at pressures up to 10bar. It is a relatively simple and therefore extremely reliable unit, based on a modular design and as such configurable for a multitude of applications. It is custom built from stock parts.

The RSV body is manufactured in brass or stainless steel, both having stainless spindles, and can have stems and seals in differing materials to suit the media being used. An electrical interface is also available by a rotary electrical switch directly coupled to the base of the valve. This can be supplied as a standard switch, which can be enclosed in a weatherproof enclosure or ATEX certified for use in hazardous areas.