Ergonomic Garden Hand Tools That Give More Work For Less Effort
Essex-based family business, PETA UK LTD, is delighted to announce that its new range of ergonomically designed Easi-Grip® garden tools is now available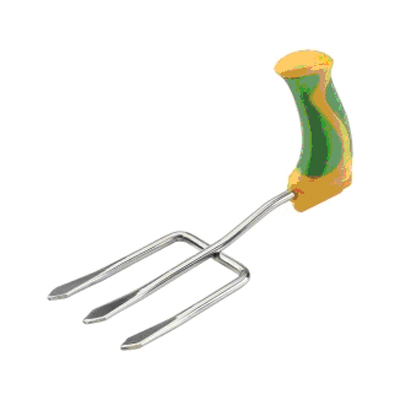 Benefiting from a recent design make-over these tools are now brighter, funkier and even more comfortable to hold. The range includes a stainless steel trowel, fork, cultivator and weeder which all have an ergonomically angled handle to keep the hand and wrist in a natural, stress-free position. The design of the fork has also been changed to increase durability.

All tools are still compatible with the Arm Support Cuff which uses the strength of the forearm thereby being even easier on the hand and wrist, this can also be helpful for gardeners with dementia as it is a physical reminder of the task at hand.

Managing Director, Genny Crockett, says "Our Easi-Grip® garden tools have proved to be consistently popular with our customers, however, we wanted to bring the handle design into line with our Easi-Grip® knife range which have a curvier, more ergonomic shape which fits more naturally in the hand. In addition, by making vibrant yellow the dominant colour the tools are easier to find in the garden. These design changes make the tools even better for gardeners with a weak grip or who are visually impaired."

Easi-Grip garden tools are available from peta-uk.com at £14.95 each or £49.95 for the set of 4. Peta (UK) Ltd also offers Easi-Grip kitchen, nailcare and scissor ranges all designed for those with grip difficulties often encountered by those with Arthritis, CTS, Parkinsons, Stroke, MS or other conditions affecting hand function.... but they are also perfect for those who just want to make life a bit EASI-er!