Ultrascape From Instarmac Brews The Perfect Grout
Instarmac's Belgian partner, Nijst Natuursteen have supplied UltraScape Flowpoint Smooth to install 3,000m² of paving at the Town of Purnode in Wallonia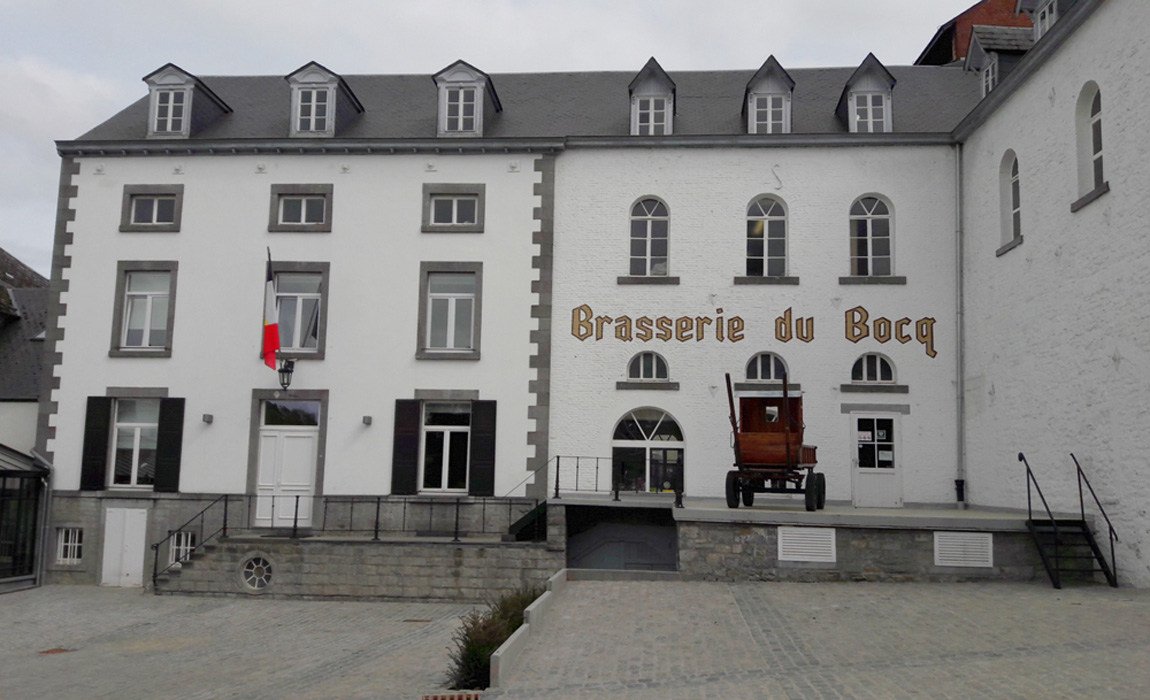 The renovation of Purnode town centre involved the installation of paving in front of a church and surrounding the iconic Brasserie Du Bocq brewery.

Founded in 1858, Brasserie Du Bocq is one of the last traditional brewers in Belgium and is celebrated for its classic manufacturing processes. With beers brewed from the finest quality malt, hops and yeast, Brasserie Du Bocq welcomes thousands of visitors every year, all with a desire to taste and purchase their famous beers.

With the number of visitors to Condroz, the charming tourist area where Brasserie Du Bocq is located. increasing every year, it was important that the Town of Purnode specified a paving grout that would cause minimal disruption to tourists and provide a durable finish that could withstand constant trafficking and that would not break out causing dangerous trip hazards.

Flowpoint Smooth was supplied by Instarmac's Belgian partner, Nijst Natuursteen, and used by Nonnet, the main contractor for this project, to grout the Belgian cobble stones throughout Purnode town centre.

Part of the UltraScape Mortar Paving System, Flowpoint Smooth has been independently tested to British Standard 7533 and has been developed over a number of years to provide a durable finish which will not crack or stain – even when applied in cold and extremely hot temperatures.

Flowpoint Smooth is a flowable grout which allows large areas of paving to be grouted quickly. It can be used to grout joints from 3mm to 50mm and as deep as 200mm in one application – ideal for projects where different sized and irregular shaped stones are used.

What's more, Flowpoint Smooth can receive foot traffic in 1 hour and vehicular traffic in 4 hours – ideal for busy areas where minimal disruption and early trafficking is essential, such as this one.

Flowpoint is available throughout Belgium through Nijst Natuursteen. To contact Nijst please email info@nijst-natuursteen.be or visit http://www.nijst-natuursteen.be.