Company Cards Successfully Tackling A Surge Of Large Orders
At Company Cards we are no stranger to large orders. We certainly maintain a rapid and reliable service, even during our busiest periods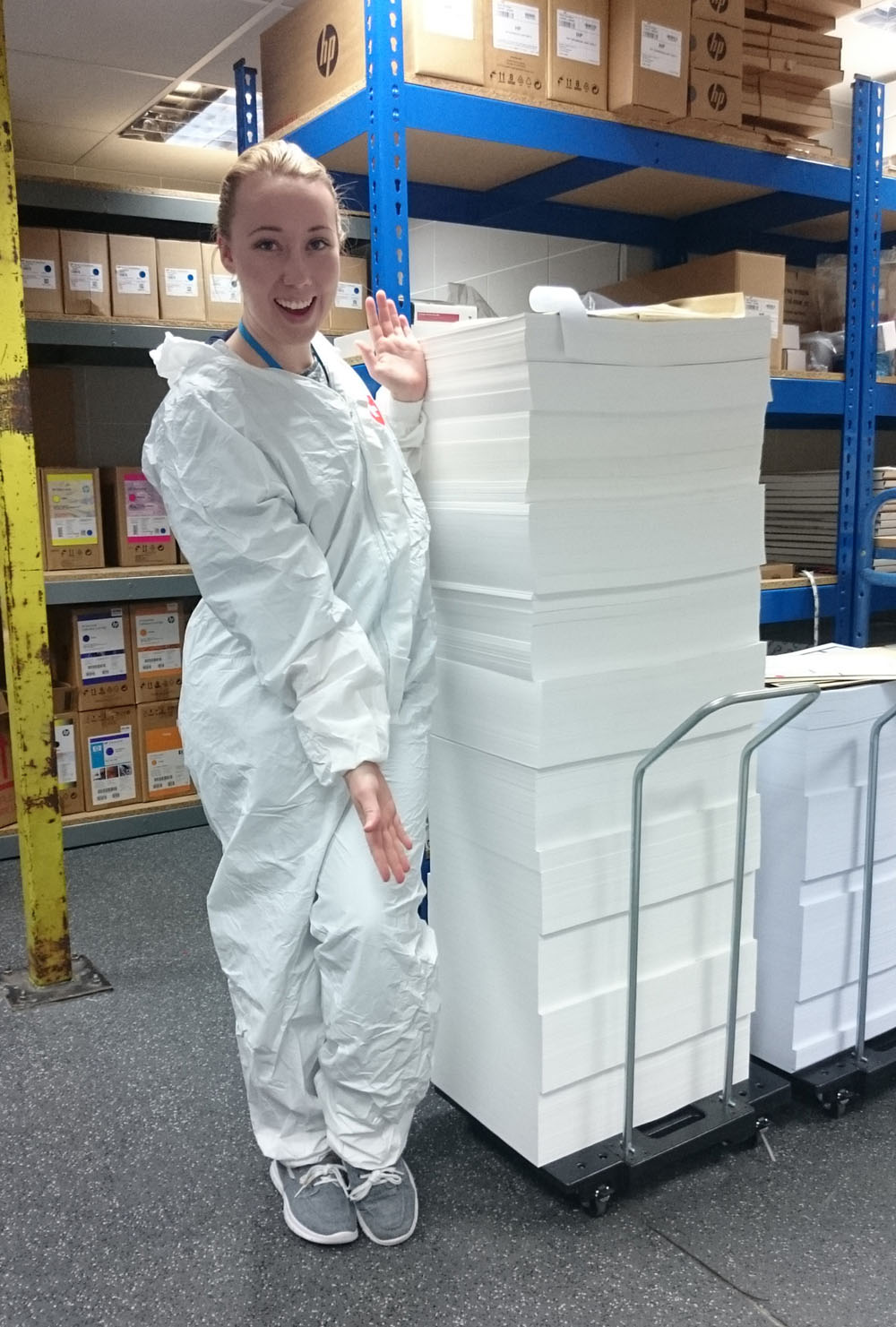 Friday 12th May was no exception, as we witnessed a particularly large order which was required in a hurry.

Our HP Indigo 5900 digital press spent the morning printing almost 5000 sheets worth of cards, which created a total of 100,000 cards! The paper stack almost measured 5ft in height even before it had been collated and punched into the finished card product, towering over our smaller members of the team.

With two printing presses constantly on the go, there is always a steady flow of work making its' way through production.

All in all an extremely busy and successful week! I'm sure you'll agree that our workers certainly needed their weekend break?