Wickham Labs To Exhibit At Med Tech Innovation Expo 2017
Wickham Laboratories Ltd is pleased to announce that we will be on Stand 12 at the upcoming Med-Tech Innovation Expo, Ricoh Arena, Coventry, April 26-27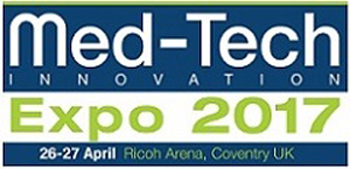 Med-Tech Innovation Expo 2017 is the UK's only dedicated medical device conference bringing together industry stakeholders and over 130 companies supplying services from design to post-market surveillance. Alongside the exhibition, there will be a centrepiece conference delivering insights and market intelligence via a wide range of expert speakers.

At this year's conference, we will be showcasing the expansion of our microbiology and toxicology services for medical devices, including bioburden, sterility, proof of concept development work, and biocompatibility testing.

We look forward to the opportunity to network with medical device developers and manufacturers seeking a contract research organisation with expertise regarding the stringent regulatory requirements involved in bringing a device to market.
Stop by stand 12 to talk about your service requirements and what we can offer you as a top quality service provider.

Company Overview
As a GMP/GLP compliant laboratory with over 50 years of experience, Wickham Laboratories Ltd is an established name in the fields of pharmaceutical and medical device contract testing, research and consultancy. We conduct business with clients worldwide and the combined expertise of our laboratory technicians and managers enables us to be fully conversant with global regulatory expectations.