Pulsar Dosimeter Helps Assess Personal Exposure To Noise At Work
This small device will collate daily exposure data over the duration of a work shift without interfering with the wearer's duties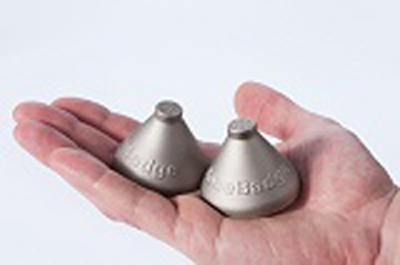 Engineering / Machinery / Shipbuilding / Transportation / Safety / ConstrucA noise dosimeter or personal sound exposure meter (PSEM) is a specialised sound level meter. It is designed to measure the exposure to noise of a worker over a specific period of time. This method is used by employers to comply with occupational safety regulations. These regulations include the UK's Noise at Work', OSHA and the EU Directive 2003/10/EC.

Noise dosimeters, available in most countries, are manufactured in compliance with International standards for dosimeters. A noise dosimeter normally follows the tolerances of a 'Class 2' sound level meter in terms of general performance and this is thus acceptable within the required accuracy for workplace noise regulations.

These tiny devices have a number of advantages. They have a limited effect on the sound field and in the case of the Pulsar's noise dosimeter, have no cable interfering with the worker's physical environment.

A noise dosimeter such as the Pulsar Model 22 noise dosimeter is a tiny rugged self-contained device which can be clipped to the lapel or collar. It can also be screwed on a hard hat using a helmet mount commonly used the construction industry to provide the wearer with added peace of mind.

The noise dosimeter is started at the beginning of the shift with the help of a dedicated 'Reader'. The same Reader will also calibrate the device, a process which is recommended before and, ideally, after use to validate any measurements. Throughout the day, the device will measure all noise levels and will compute essential parameters such as the LAeq and LCPeak values over the whole measurement period.

At the end of a shift the noise dosimeter's Reader is then pointed to the device, and, wirelessly, measurements are downloaded and perused easily on the Reader's LCD display by using the keypad navigation arrows. All measurements can be then be transferred onto a PC via a dedicated software package to produce a plotted Time History of noise events during the day without the need of complex manipulation for reporting purposes.

If you want more information and advice on how to control your employees' exposure to noise at work with noise dosimeters, or wish to purchase a compliant noise dosimeter that is suitable for occupational noise monitoring applications, why not call Pulsar Instruments on +44 (0) 1723 518011?