Versatile Meter Measures Industrial Noise Levels Inside And Outside A Factory
Pulsar Instruments' latest Nova range of sound level meters is suitable for most occupational noise measurement applications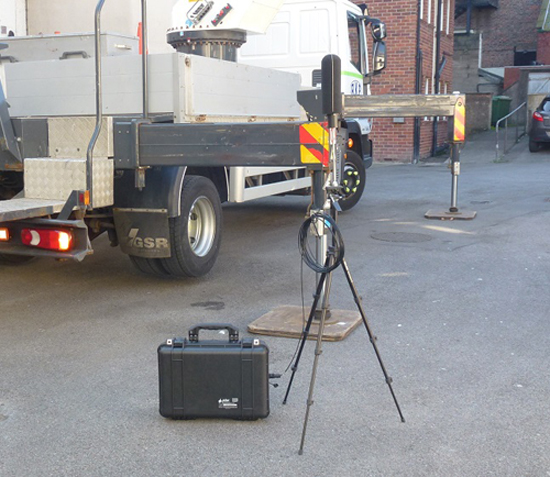 This includes noise sampling in a factory environment required to meet the noise at work legislation but also for short term environmental noise measurements.
The two premium meters within the Nova range, namely the Nova 45 (Class 1) or Nova 46 (Class 2), can be transformed into short term environmental noise measurement kits.

These units can be supplied as part of a complete noise measurement kit, containing all that is required to carry out a noise survey. In addition, a lightweight outdoor kit is available to purchase as an option to perform unattended indoor and outdoor measurements for relatively short periods i.e. up to a day or overnight. A standard outdoor kit would include a sound level meter, acoustic calibrator, weatherproof robust carrying case, tripod mount, 10m cable, windshield, bird spike, battery pack, battery charger and calibration certificates. A tripod to mount the sound level meter can be ordered separately.

The meters can be set to record and store data over fixed times such as 1 min, 5 min, 10 min 15 min, 1 hour and Lden (Day, Evening, Night) as required.

This sound level meter is ideal to be used for:

• General noise surveys
• Construction and demolition noise measurement
• Factory boundary noise monitoring
• Transport noise measurement
• Vehicle noise testing
• Entertainment noise

Last December, Pulsar Nova Model 45 sound level meter was awarded with regulatory type approval from the Physikalisch- Technische Bundesanstalt (PTB). The German National Metrology Institute (PTB) is the highest federal authority and research institute for science and technology. It is a highly respected and recognised authority around the world in the verification of correct and reliable measurement.

More information including a free demonstration of the meter at your premises can be ordered via Pulsar Instruments website or by ringing 01723 518011. Pulsar Instruments offer a wide range of sound level meters, personal noise dosemeters and noise-activated warning systems to measure noise exposure level in the workplace. Why not contact us to see how we can help you?