New Draper Expert Lithium Jump Starter Chargers
New to the high quality Draper Expert range are two compact but powerful Jump Starter / Chargers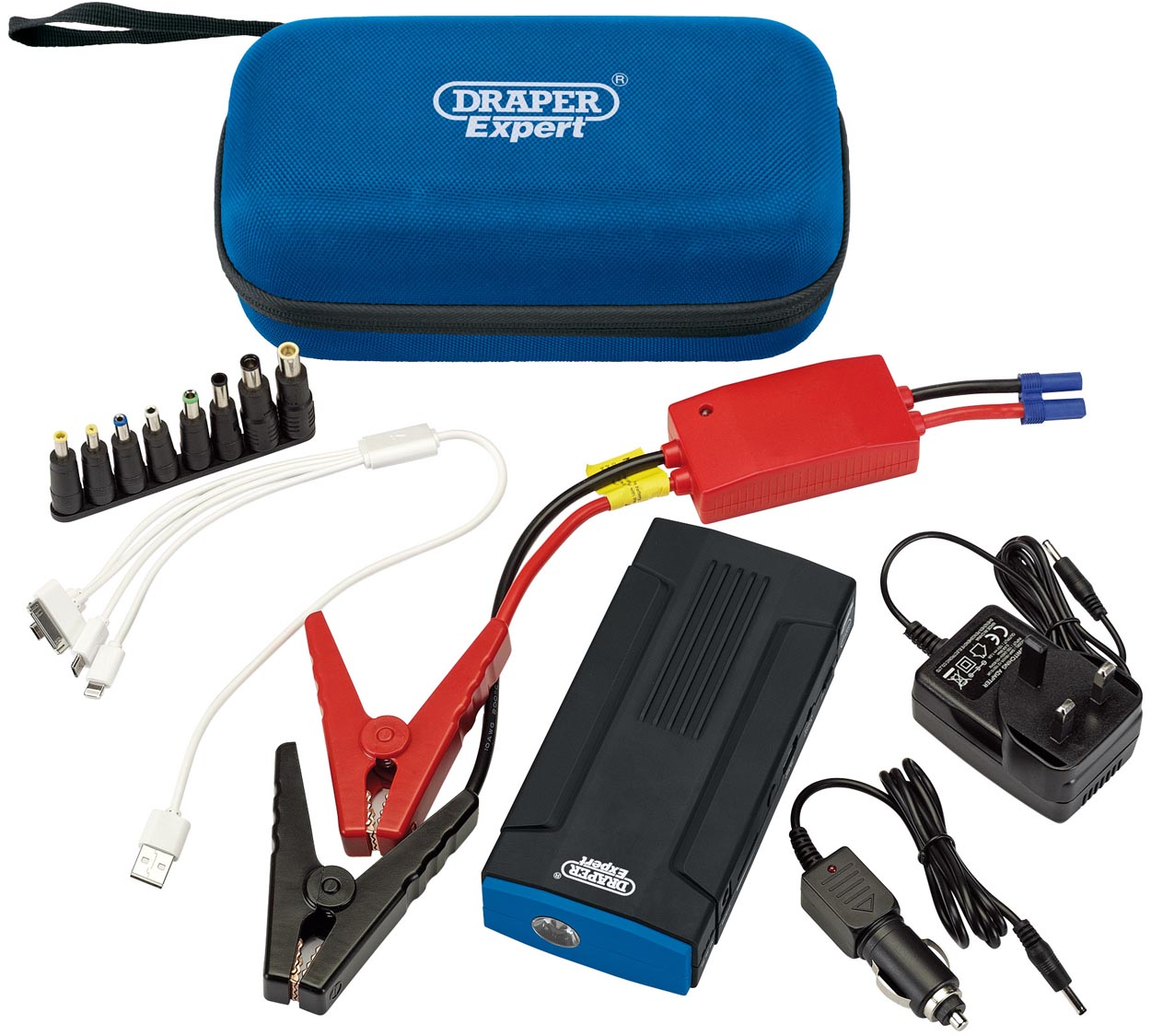 Draper Expert Lithium Jump Starter / ChargerBoth Chargers deliver a potent charge for emergency jump-starting vehicles up to 2L diesel, 4.2L petrol (LJS120) and 6L petrol (LJS136).

There is a 400A model and a 500A model, with the 500A model able to switch between 12V, 16V and 19V. Ideal for workshops, garages and breakdown recovery operators, both models come with a padded carry case for easy portability.

Each model is fitted with two USB ports for charging mobile phones, tablets, GPS units, laptops, cameras and more. For convenience and safety there's a work lamp with three settings – constant, SOS and flashing.

The new Draper Expert Starter/Chargers also come with four smart jump leads, a 230V and 12V charging adaptor and a 4-in-1 multipurpose USB lead for charging mobile phones, tablets and more.

When battery issues prevent a vehicle from starting, it's the ultimate frustration for any driver – reliable tools you can trust are needed. These chargers are part of the extensive Draper Expert range of tools, designed for professional use and guaranteed to be durable and long-lasting.