See It Before You Hear It
Noise at work monitoring experts, Pulsar Instruments, have developed a simple warning system suitable for both noisy and quiet working environments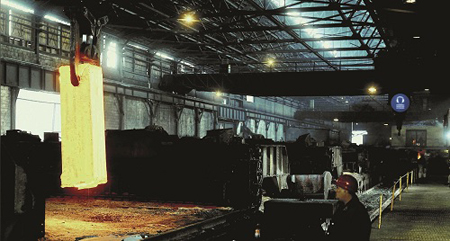 PulsarSafeEar is a noise-activated warning system that can be installed easily on any wall in busy factories, workshops, warehouses, receptions or corridors to warn staff and visitors alike when noise levels become too high. The system uses adjustable, high intensity white LED technology to display a visual alert when hearing protection must be worn or when noise levels should be kept down.

Users can set the trigger level located at the back of the unit from 40 decibels or up to 114 decibels. When the noise reaches the selected trigger level, the sign illuminates and displays the warning. The safety warning message and icon can remain constant for up to 30 seconds or allowed to flash for maximum impact.

This system can be extended to cover a working area of up to 30 metres with the help of remote display units which link to the master units.

Finally, PulsarSafeEar noise-activated warning system can be upgraded to become a data logging unit to record noise levels over long periods of time such as an 8 hour shift. The data logging version comes with a dedicated reporting package to allow data to be printed, exported and annotated for future reference.

This a low cost product well worth considering. Ideal device to control harmful noise levels in the workplace in real time and ensure that these stay within the legal limits.

Established in 1969, Pulsar Instruments is a world-leading designer and manufacturer of noise measurement instrumentation to help safeguard workers' hearing and help employers comply with noise legislation a wide range of industries such as engineering, manufacturing, construction, automotive, recycling to name but a few.