5 Reasons Not To Use A Cheap Sound Level Meter
If you are responsible for safeguarding the hearing of your employees and visitors to your premises you will be familiar with monitoring the noise levels generated by tools and machinery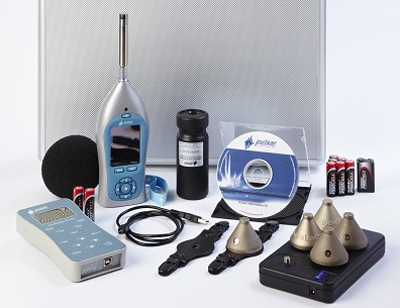 A sound level meter is a reliable way of ensuring that noise is measured accurately, recorded and kept within acceptable levels - as required by the current legislation.

In the UK, the applicable legislation is the Control of Noise at Work Regulations (2005) which has been in force for the last 10 years.

Since a sound level meter is used to prove compliance with the Regulations by allowing the user to collate the necessary data, ensuring that you have access to a fully functioning, reliable meter at all times is key. It is also important to ensure that your business is protected against future civil claims. Here are the top 5 reasons why you should not get tempted to buy a cheap and badly made sound level meter.

1. Cheap models are often made of plastic and can break quickly, leaving your business and your employees at risk.
2. If you use a cheap sound level meter, there is no guarantee that your measurements will be correct. Accuracy is paramount in noise measurement as a small increase in decibels can mean a doubling in exposure. Opt for a meter with an acoustic calibrator that comply with relevant industry standards for this type of instrumentation.
3. Technology has moved on and some cheap meters will only offer limited functions such as sound pressure level (SPL) as opposed to a whole range of key parameters such as LAeq, LCPeak, C-A, Octave bands and data-logging, etc.
4. Cheap meters are usually made outside the UK and you may not have access to human support if anything goes wrong, you have any questions about the meter or you want to have it serviced regularly by qualified technicians. It makes sense to buy in the UK from a reputable manufacturer and strike a rapport with the original person who has sold it to you to ensure continuity.
5. If you have to replace your sound level meter because if it is not compliant or it does not offer all the measurement parameters required under the Law, it is more cost effective to buy a meter that has it all in the first place and could last up to 20 times longer.

Pulsar has been involved in occupational noise measurement since 1969. It offers a wide range of UK-made compliant sound level meters, personal noise dosemeters and ancillaries to help safety professionals conduct their noise at work surveys with confidence.