A Sea-riously Good Repair From Ultracrete
Instarmac's French partner, Vert Bleu have supplied UltraCrete PY5 flowable polyester resin system to repair a number of failed manhole covers on the scenic Route du Littoral in La Reunion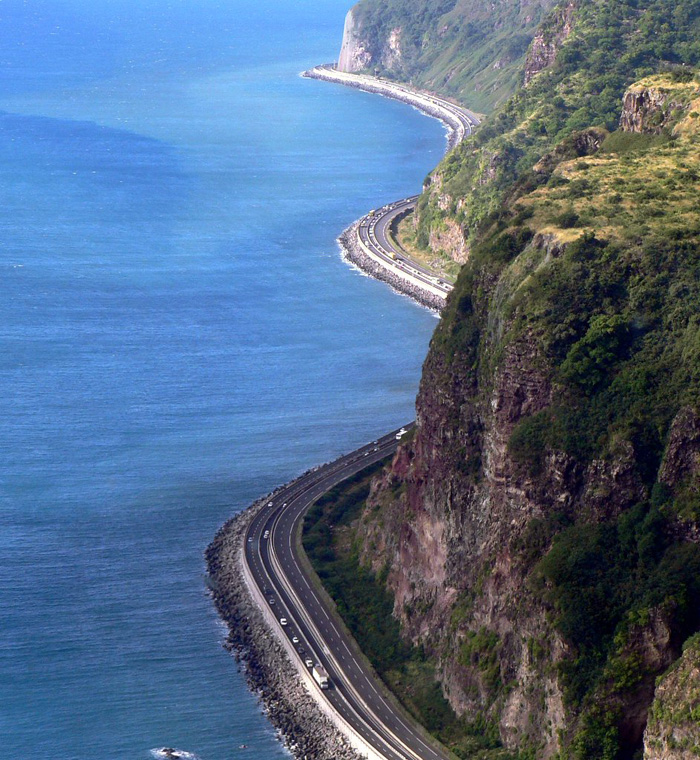 This iconic road stretches 13km of beautiful coastline and connects two major cities in La Reunion - Saint Denis and La Possession. Located at the bottom of steep volcanic cliffs, Route du Littoral is a road highly exposed to the sea and subject to damage caused by falling rocks.

A number of manhole covers had become damaged along the Route du Littoral which needed urgent attention. It was crucial that the materials used would provide a quick and permanent repair and would remain uncompromised by these unique conditions.

PY5, part of UltraCrete's range of high performance bedding mortars was supplied to repair the failed manhole covers.

PY5 is a flowable polyester resin bedding mortar ideal for anchoring bolts or bars, bedding lights in carriageways and the backfilling of manhole covers. PY5 is able to withstand extreme wear and tear and boasts an impressive compressive strength gain of 85N/mm² after just 1 hour. What's more, failed manhole covers reinstated with PY5 can be opened to traffic in just 40 minutes - ideal for roads such as the Route du Littoral where traffic reaches 80,000 vehicles every day.

For further information about PY5 and the other products available in the UltraCrete range of highway maintenance materials please visit http://www.instarmacinternational.com or email international@instarmac.com.

To contact Vert Bleu please call +33 (0)4 79 84 41 08 or visit http://www.ultracrete.fr.

UltraCrete materials are available on La Reunion through Anzemberg. To contact Anzemberg please visit http://www.anzemberg.re.