Archco Rigidon Tank Lining For Cristal
Hertel (UK) Ltd of Middlesbrough, part of the Hertel leading international services company, are long-term users of Winn & Coales (Denso) Ltd's Archco-Rigidon 403D glass flake vinyl ester coatings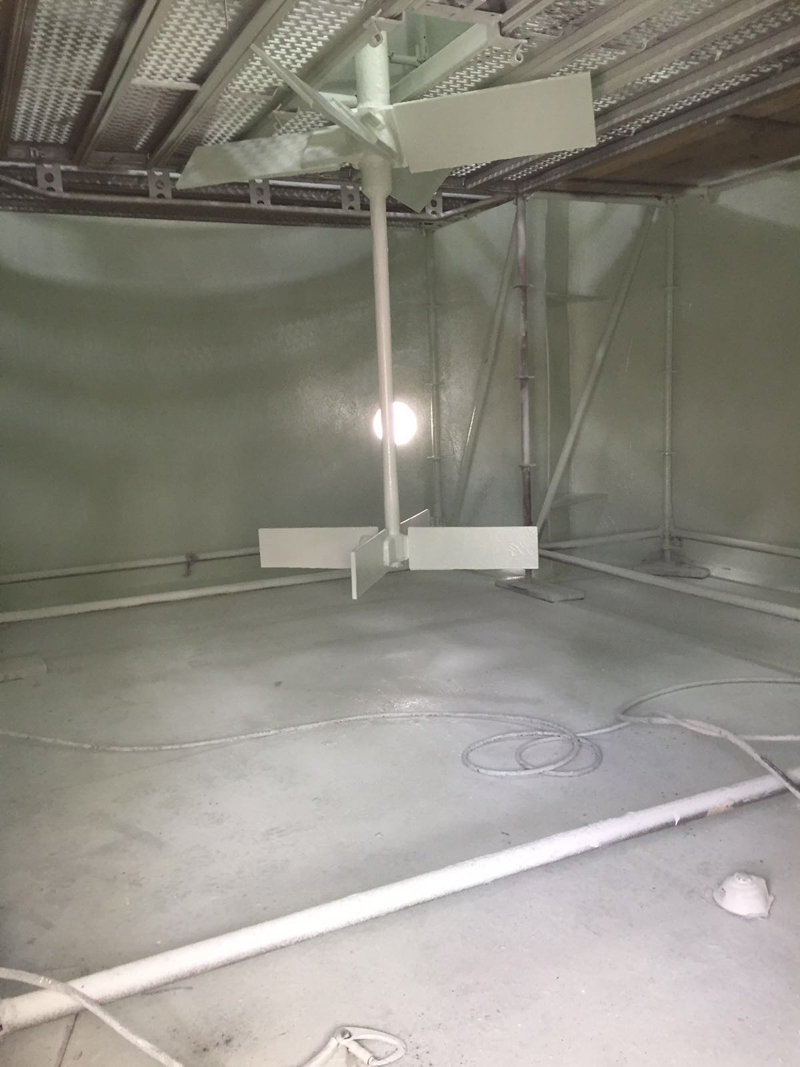 One of the companies that Hertel has regularly been contracted to line internal surfaces of pipework, tanks and vessels is Cristal of Immingham (formerly known as Cristal Pigments). The latest project was to line a large tank that contains an agitator for one of Cristal's processes.

Following blast cleaning at Hertel's premises of the internal surfaces of the tank to the Sa 2½ near white metal standard, the first coat of Archco-Rigidon 403D was applied to approximately 1000 microns. A second coat was applied to 1000 microns to achieve an overall thickness of 2000 microns.

A final 250 microns coat of Archco-Rigidon Blue Wax Topcoat was then applied.

Final thickness readings were taken and full holiday detection was carried out to ensure the work was in line with the specification requirements. Whilst the lining work was being applied by Hertel, Cristal representatives carried out inspections of the process to confirm that the work met the specification requirements.