Instarmac Brings The World Number 1 Pothole Repair To Intertraffic Amsterdam
Intertraffic Amsterdam is being heralded as a great international success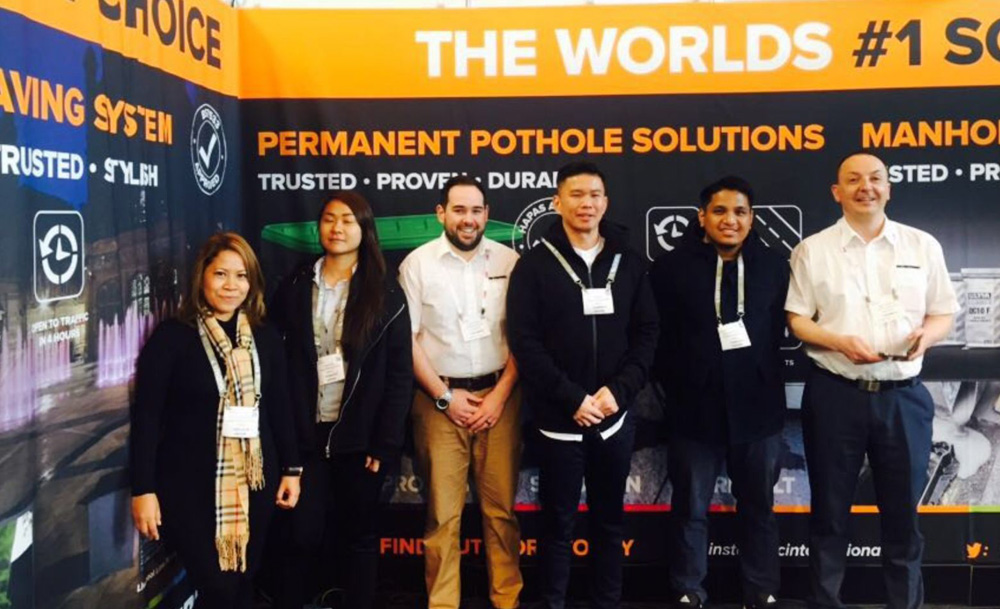 The world's leading trade event for infrastructure and traffic management welcomed over 30,000 visitors from 134 countries over its four day duration, as well as providing a strong knowledge programme of which 4,700 people attended.

Instarmac showcased its innovative first time permanent pothole repair, Instant Road Repair, and independently approved Manhole Installation System from its UltraCrete brand and BS 7533 Approved Mortar Paving System from UltraCrete's sister brand, UltraScape.

UltraCrete Instant Road Repair® is a market-leading, world-renowned cold lay asphalt which offers a proven, durable and flexible, first time, permanent, repair for dangerous potholes. Applied in 3 easy steps - clean, pour, compact - and for use in all weathers and climates, this product is certainly revolutionising traditional road repair methods.

UltraCrete Instant Road Repair ® is a first time permanent pothole repair which has been continuously developed over the past 35 years all around the world with excellent results. It is being used on a daily basis in all climates, from the snow bound island of Hokkaido in Japan, to the tropical monsoon hit roads of Malaysia, in the freezing cold Scandinavian winters, the heat of the Namibian desert and the temperate climates of Europe.

Ultracrete Instant Road Repair® is suitable for heavily trafficked areas such as congested city centres, airports and highways. The versatility of this material means it is also suitable for repairs on car parks, driveways, railway stations, footpaths and school playgrounds.

Visitors to the stand also learnt how they can provide this much needed solution in their own country by manufacturing UltraCrete Instant Road Repair® as an Instarmac Licensee. Instant Road Repair was so well received Instarmac have already received new orders from new leads met at the show.