Mabey Bridge Highly Commended For Sri Lankan Regional Bridge Project
Mabey Bridge is pleased to announce that it has been Highly Commended in a prestigious competition organised by British Expertise International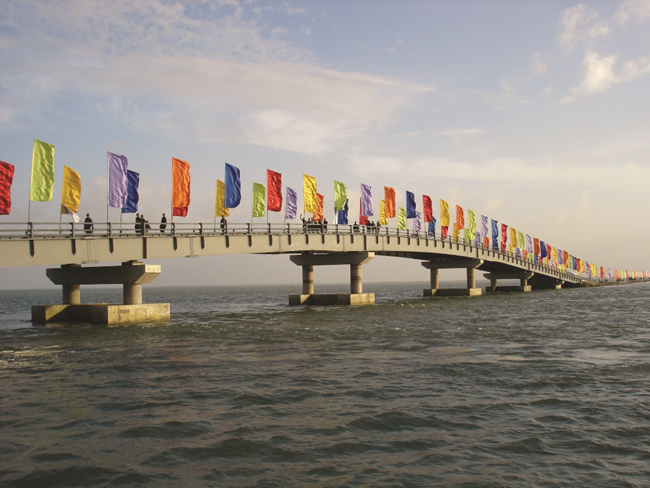 The competition is aimed at companies working in the professional services sector and seeks to recognise their international achievements.

Mabey Bridge was shortlisted in three of the twelve categories available in the competition and was Highly Commended in the award category for Outstanding International Development Project (Infrastructure) for its Sri Lankan Regional Bridge Project.

The role of British Expertise International is to help its members to win and successfully complete business overseas. Its annual awards scheme provides a showcase for international achievement.

Several representatives from the Company, its Sri Lankan representatives, Access Engineering PLC, together with representation from the Sri Lankan Ministry of Higher Education & Highways and the Sri Lankan Road Development Authority, attended the Awards Celebration Dinner, which took place at the Royal Garden Hotel in Kensington, London, on Monday 11 April 2016.

Commenting on the Company's success, Mabey Group's CEO, Juliette Stacey, said, "The companies that participated in this year's Awards are involved in some of the world's most important infrastructure projects, so this represents a significant achievement. We have won several awards over the years, both for our engineering capabilities and for our health and safety programmes. We are particularly proud to be commended on this occasion, since it gives us the opportunity to showcase the teamwork and collaboration we enjoy with partners all over the world, and we are delighted that our customers could join us this evening to celebrate'.