Denso Void Filler Protects Anchor Head Caps On New Belfast Footbridge
Graham Construction of Hillsborough, Northern Ireland, used Winn & Coales Denso Tape and Denso Void Filler during the construction of the new £5million Lagan Weir 120m pedestrian and cycle bridge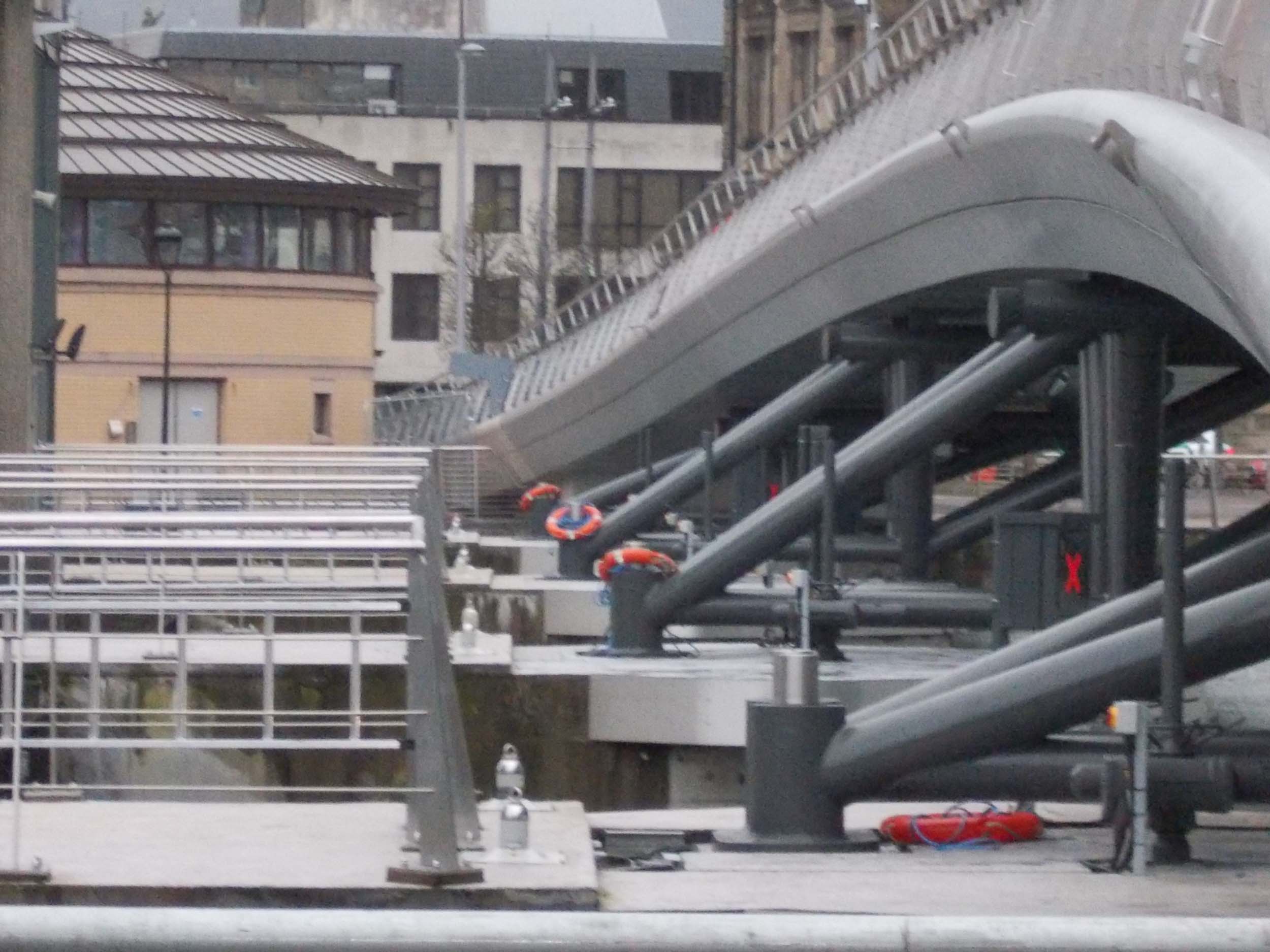 Replacing the old footbridge, it improves the links between Belfast City Centre to the Queens Quay Development and the Titanic Quarter.

The new footbridge consists of a cantilevered deck, built from structural steel enveloped in aluminium cladding. Denso Tape was used to protect anchoring bolt threads , with Denso Void Filler used to fill the anchor head protective caps on the rear tension support frame.

Denso Void Filler is based on a microcrystalline petrolatum containing corrosion inhibitors and moisture repellents. It forms a permanently flexible medium for the encapsulation and protection of bearings, tendons, stay cables, among many other applications. It has been used on a variety of major civil engineering projects, including both Severn Bridges.