Denso Steelcoat Protection For Severn Trent Pipebridge
Design and construct specialist Mott Macdonald Bentley has recently refurbished the 21 metre pipebridge carrying treated water over the river Weaver near Nantwich, Cheshire, for Severn Trent Water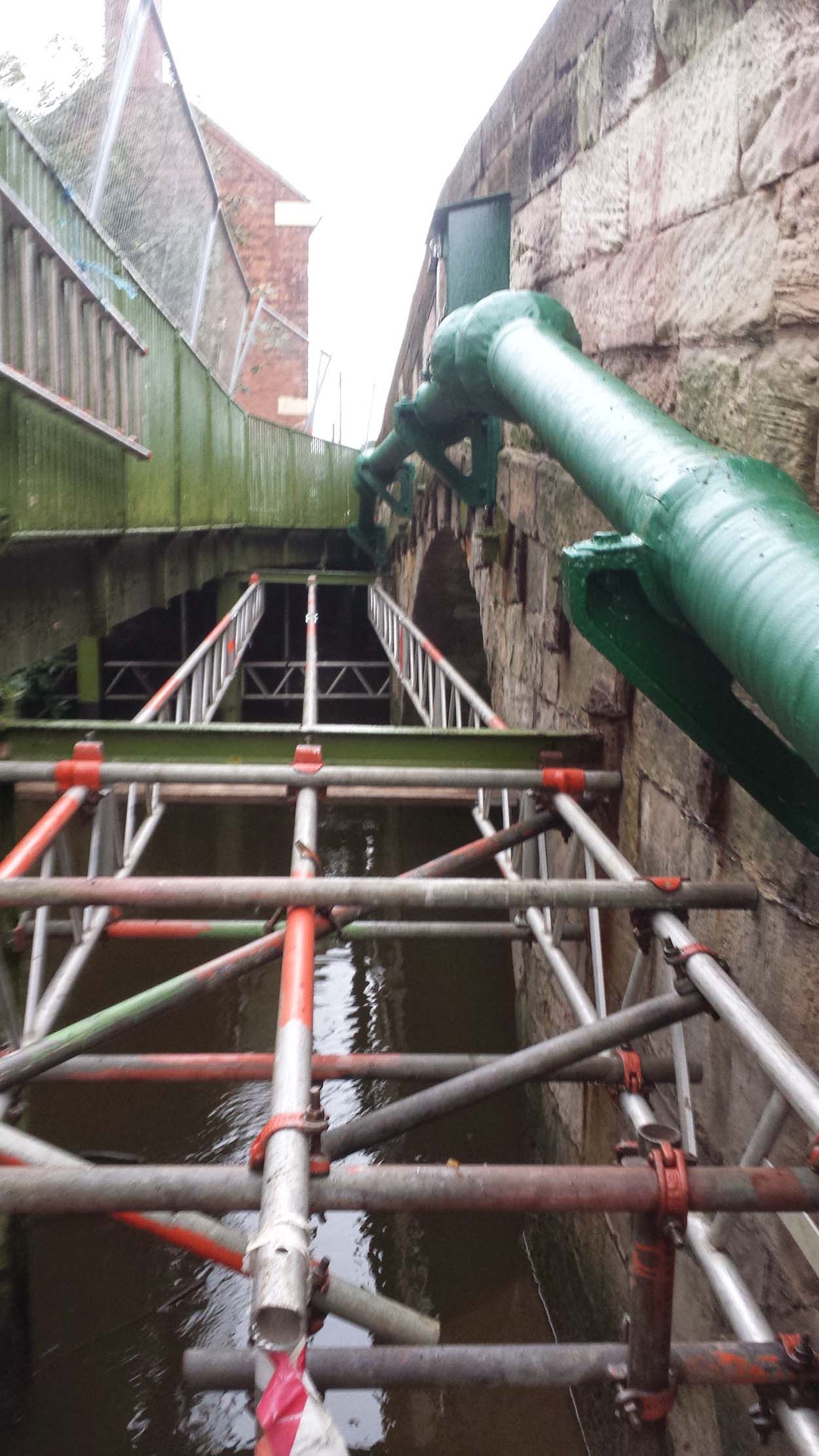 Winn & Coales standard Denso Steelcoat 100/400 protection system was again chosen by Severn Trent Water for this pipe bridge.

After removal of the residue of the previous coating, hand surface preparation was carried out to St2 standard.

The Denso Steelcoat system consisted of application of Hi-Tack Primer followed by Denso Profiling Mastic on required surface areas. This was followed by Hi-Tack Tape, Ultraseal Tape and a Denso Acrylic top coat.