Cygnus Donates Gauge To FV3805 Restoration Project
Cygnus Instruments has donated an ultrasonic thickness gauge to the FV3805 charity project who are restoring a historic FV3805 tank to carry disabled ex-servicemen and women and members of the public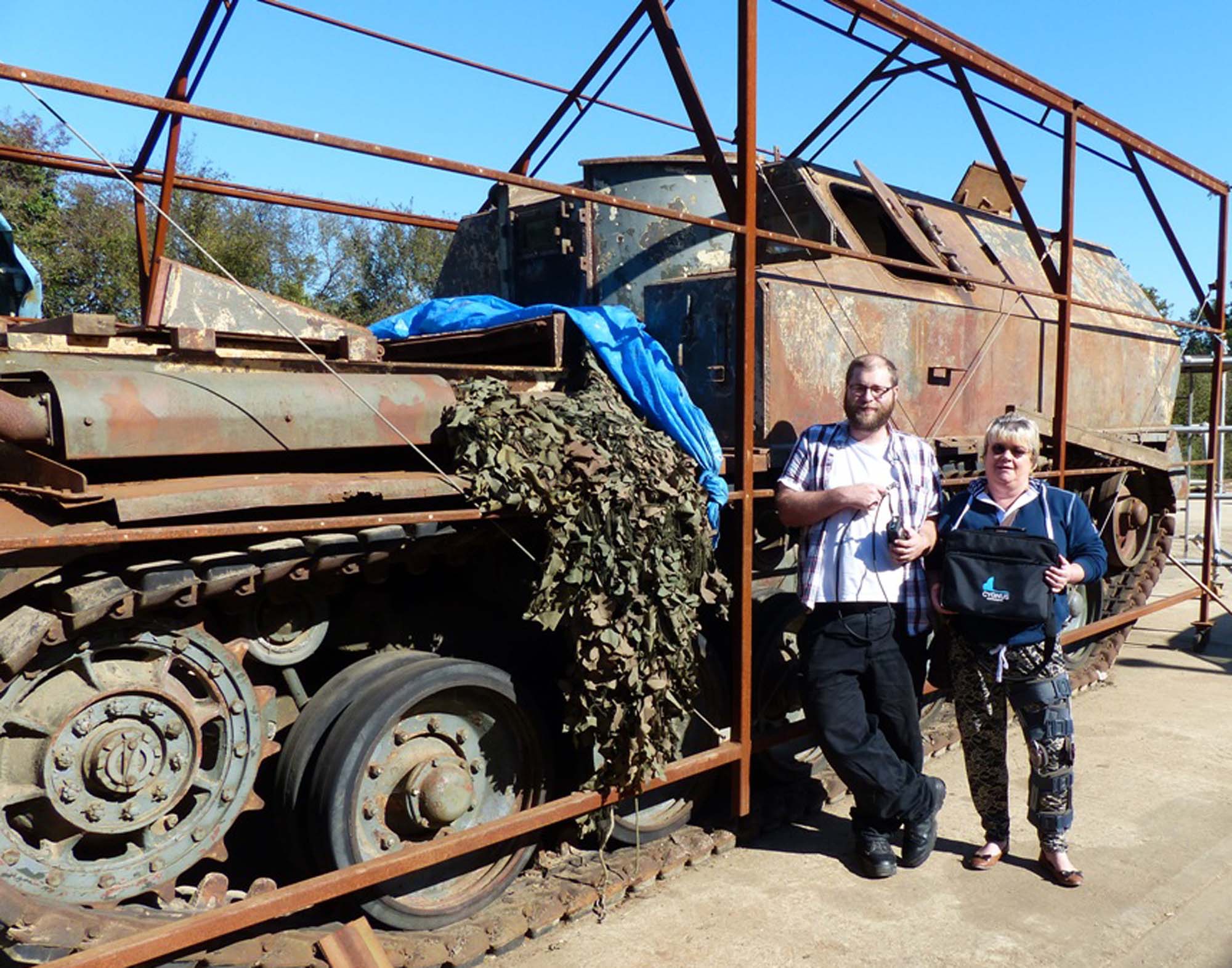 The Wight Military & Heritage Museum based on the Isle of Wight are restoring a historic, and last of its kind in the world, FV3805 military tank. They will also be adapting the back hatch so that the tank can carry disabled ex-servicemen and women and members of the public.

When asked the reason behind the disabled access, Project founder Ed Francis said "I wanted to give something back and give people in wheelchairs the opportunity to ride on a historic military tank rather than having to just be a spectator". Another unique aspect of this project, for the UK, is the all female tank driving crew consisting of primary drivers Carol Dew and Rita Sorbal who are currently undergoing tank driver training.

Cygnus Instruments Ltd based in Dorchester were contacted by Ed Francis who was looking for a metal testing gauge to map out the thickness of the tank all-round, identify where the tank is heavily armoured and where it's not, help with finding pillars and pockets of air by comparing measurements with areas of known thickness and locating the fuel tanks as they do not possess the blueprints for the FV3805 tank.

Ed also wanted to use the gauge to detect different types of metal and to do all of this he would use the variations in thickness readings displayed on the gauge to identify any changes in either material, using the velocity of sound, or structure of the tank.

Cygnus Instruments Ltd is an independent, family owned business manufacturing high quality ultrasonic thickness gauges in the UK for a worldwide market.

Cygnus Instruments are proud to be associated with projects such as: converting the Chauncy Maples ship, in Malawi, into a clinic helping people in extreme poverty; the HMS/M A7 submarine which sunk in 1914, in Cornwall, which a team of divers and shipwreck enthusiasts are assessing its current condition and monitoring the rate of corrosion; and now the FV3805 military tank restoration project on the Isle of Wight.