Separation Time With New Borger Bioselect
Achieving throughputs of up to 60m3/h, Borger's new Bioselect BS 50 is designed for the easy and highly effective separation of slurry at farms and biogas/AD plants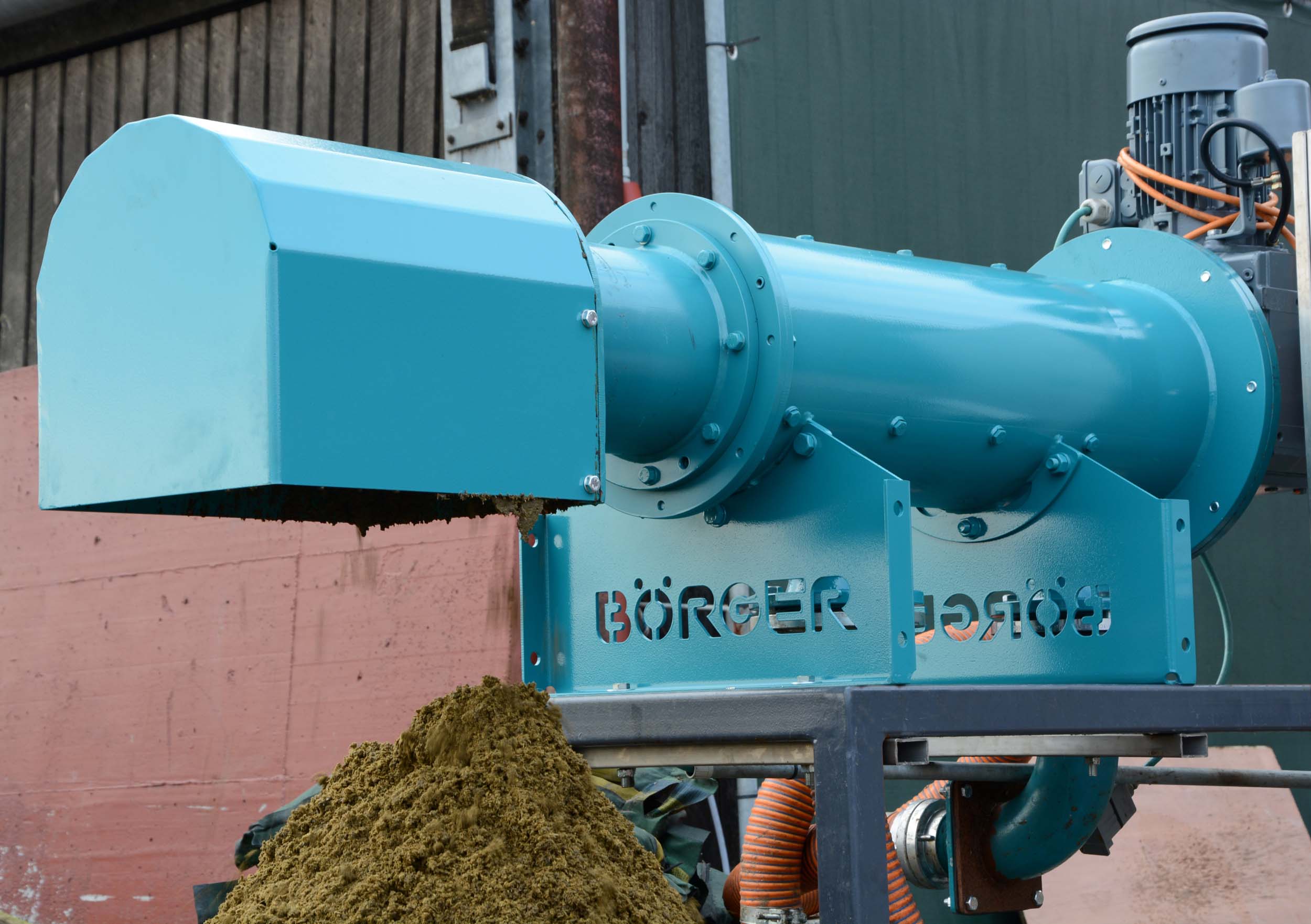 Combining a separator and two Maintenance-In-Place (MIP) Borger rotary lobe pumps, Bioselect can be easily integrated into an existing system or used as a mobile separator.

The separator is load-triggered, whilst the feed pump ensures that volumes do not exceed capacity. The high density solids-discharge-pump determines the degree of thickness, so the user can (for example) thicken 4 per cent dissolved solids (DS) content liquid into 12 per cent DS to make it suitable for a tanker. Likewise, liquid manure and fermentation residue can be thickened to 22 per cent DS, without making any mechanical adjustments to the machine.

The Borger rotary lobe pumps convey the substrate from the fermenter to the Bioselect. Meanwhile, a control unit continuously regulates the Bioselect's optimum load. And as the BS 50 separates the solids from the liquids and removes them from the system, liquids are fed back in stages into the fermenter.