Densostrip Concrete Panel Sealant For Grain Stores
A,C.Bacon Engineering Ltd of Hingham, Norfolk now use Winn & Coales (Denso) Ltd's Densostrip on grain stores with concrete crop-retaining walls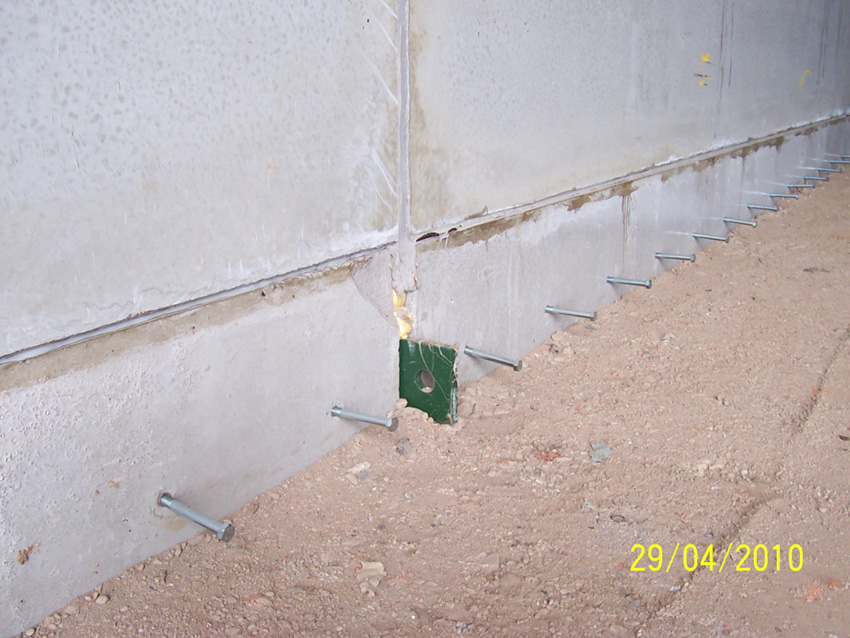 A.C. Bacon specialise in all types of steel structures and cladding, including agricultural buildings,

Densostrip is used to seal at the joint between a static, flat-topped concrete panel below floor level, which is tied into the concrete floor slab and the crop retaining panels above the floor level, which are allowed to deflect under load from the crop.

Densostrip carries out an important role in this detail allowing movement of the panels above floor level, whilst anything below floor level remains static and maintaining a weather-proof seal between the two. (See photo before concrete floor was installed.)

Densostrip is a compound rubber and bitumen joint sealing strip for sealing the joints of precast concrete units to provide a permanently flexible watertight seal when compressed between joint faces previously primed with Densostrip Primer. It is resistant to chemical and biological attack.

Other uses range from an effective seal for precast concrete box culverts, to manholes, inspection chambers, shafts, tunnels and pipe sections.