Amipart Range Of Brake Pads Wow East African Market
Since introduction over 18 months ago, the demand for this product line has exceeded all expectations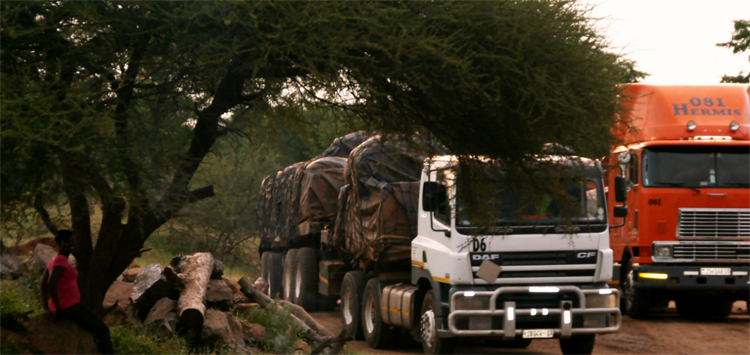 One particular fleet operation in the harsh environment of East Africa took it upon themselves to evaluate the AmiStop Pro pad against other pads they were using on their range of trucks. On one of our recent visits they released the results which clearly show we sat side by side with the OEM pad and ahead of any other aftermarket pad. This information did not surprise us as we know we have an OEM quality product. The client was so pleased with the outcome that they have since ordered a further 500 sets.

Our client commented "We were fitting new pads on quite a few of the same trucks at the same time so we noted which ones had what brand. They all run more or less the same route so when they come in for service we can see how they are shaping up and compare the mileage. We saw that the Amipart ones where side by side with the OEM brand but others were not as good. We are now going to use Amipart pads."

As a company we continue to develop our product range by introducing quality alternatives.

Located in Leyland, Preston, we specialise in supplying an extensive range of replacement commercial vehicle spares for major vehicle manufacturers. Our range includes replacement parts for brake and clutch, electrical, steering, suspension, rotating electrics, body components and much more. We are part of Leyland Exports, which through its subsidiaries offer a bumper to bumper parts supply along with a range of new DAF trucks for export.

All our brake pads are manufactured in state of the art facilities to the most stringent quality controls. Holding ISO 9001 and TS16949 certification, all pads are accredited through to ECE Reg 90. Sourced from a global player in the OEM brake pad supply chain that supplies to over 50 countries worldwide, you can be assured of the quality and performance of this safety critical product.

The pads deliver consistent and efficient braking performance under all temperatures and conditions with a sintered carbon metallic composition, a friction coefficient of 0.4 and a maximum continuous working temperature of 600°C.

Our Ami-Stop Pro range contains a welded mesh backplate to improve sheer strength and efficiency. Complete with titanium bedding-in coating, this ensures maximum surface contact almost immediately, avoiding the usual time required to bed-in the pad.