UK Manufacturing Quality Secures Export Success
Norfolk based Delta Fire are the UK's largest manufacturer of Fire Nozzles and Foam Firefighting Equipment supplying a diverse range of sectors on a global scale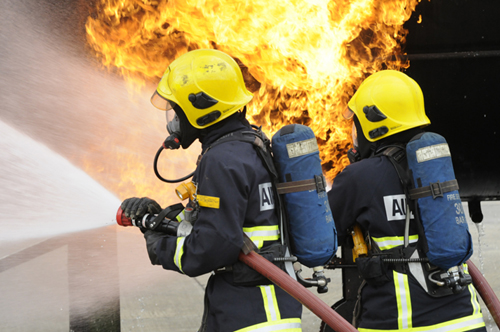 Founded in the early 80's, Delta quickly established itself as a core supplier to the UK Fire and Rescue Services with a reputation built on innovation, quality and value for money. A strong working relationship has ensued with the Fire Services ever since leading to the development of a range of cutting edge products unrivalled in the industry.

Some 35 years on, Delta's reputation has spread further afield with a growing export arm satisfying their customers' requirements from more than 60 countries around the globe.

On an International scale a marked change in safety requirements has led to a more considered purchasing dynamic where 'quality' & 'fit for purpose' have taken priority over 'price' which is no longer the main driver in many sectors. Testament to this is Delta's recent successes in China where their UK manufactured fire nozzles are rapidly taking precedence over cheaper, lower quality alternatives.

A pro-active approach to developing new and emerging markets with the appointment of key agencies will ensure continued growth overseas.

A structured investment program has created multiple new jobs at Delta with a 20% increase in personnel over the last year. The development of a dedicated R&D department and new state-of-the-art CNC machining facility, operating day & night in the production of component parts, has allowed for complete manufacturing autonomy without the reliance on third party supply resulting in the ability to control QA at every stage of production.

2015 will see continued investment and development with new product releases planned for later in the year. Delta's attendance at major overseas exhibitions this year will give their International customers the ability to meet the export team and keep abreast of the latest products.