Compak Exploit Rapidly Developing Markets In Africa
Compak was one of several companies involved in the recent SMMT's UK Exhibitor Group demonstrating products at the recent South Africa Automotive Week held in Johannesburg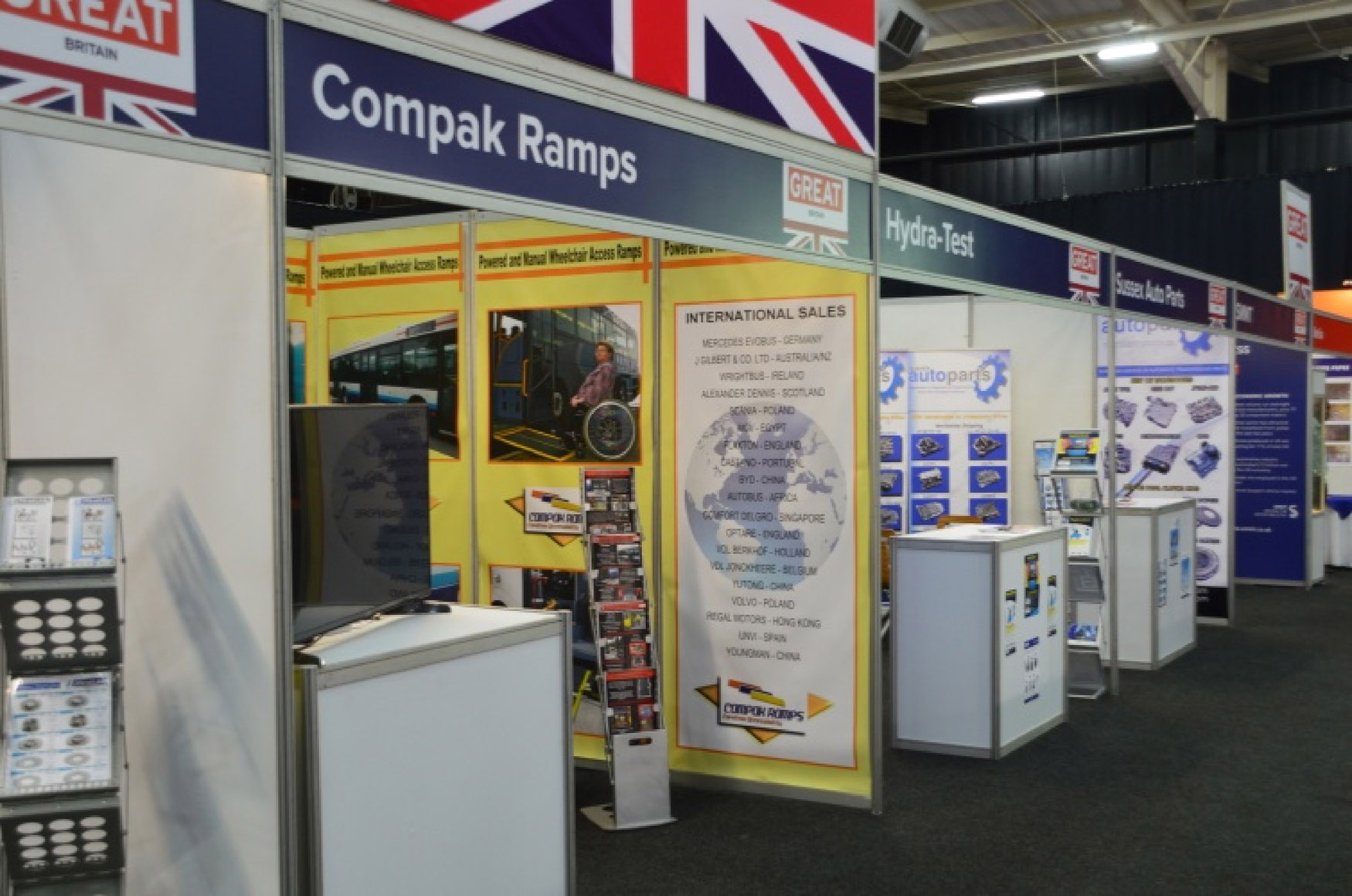 Public Transport in Africa has now evolved to the extent that even countries like Nigeria are looking to update their bus fleets to low-floor vehicles incorporating ramps.

Tony Rodwell, Compak's Global Sales and Marketing Director, has visited South Africa on numerous occasions over the past eight years and only now is seeing the situation changing.

"The Government in South Africa has pledged billions of Rand to improve the countries Public Transport system". Rodwell comments. "We've provided product for the Cape Town BRT and Durban Bus previously. However, with the requirement for local content to be 60% - 80%, it's unlikely we'll be able to supply direct from the UK in future."

To overcome this issue Compak has formed an alliance with specialist bus equipment manufacturer and installer in Johannesburg. The agreement allows for the manufacture of Compak products for the African Market as well as re-exports to the UK and Europe.