Dehydrators To Combat Moisture In Telecommunication Cables And Waveguide
For Telecommunication applications dehydrator units are usually installed in telephone exchanges where dry air can be injected into cables at their point of distribution to the surrounding network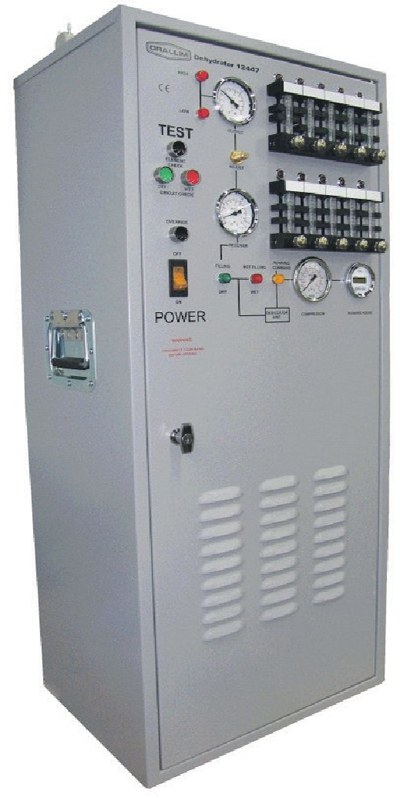 In the case of the UK's telecommunication network, cables are pressurised to a constant regulated pressure of 650mbars.

The company provides two dehydrator models commonly known as the Compressor Desiccator Unit 2C and 3D. The CDU 2C is mainly installed in large exchanges where dry air can be supplied up to 170 cubic ft/hr (4,760 litres/hr).

The 3D is installed in medium to smaller exchanges where the demand is much less, usually only up to 35 cubic ft/hr (980 litres/hr). The demand or volume of dry air flowing in the network is dependent upon a cable's condition. The more splits and holes that exist, the greater the demand will be.

The same pretty much applies to waveguides, although pressure and flow rates are generally much lower in this scenario; typically well below 350mbars, with flow rates down to 5 cubic ft/hr (140 litres/hr) or less.

Drallim manufactures dehydrators for waveguide applications in many configurations with models that are free standing, wall mounted and rack mounted to comply with the requirements of the European Telecommunications Standards Institute.