Amipart Launches New Product Range
Amipart is proud to announce the launch of a range of OEM quality commercial vehicle brake pads at competitive aftermarket prices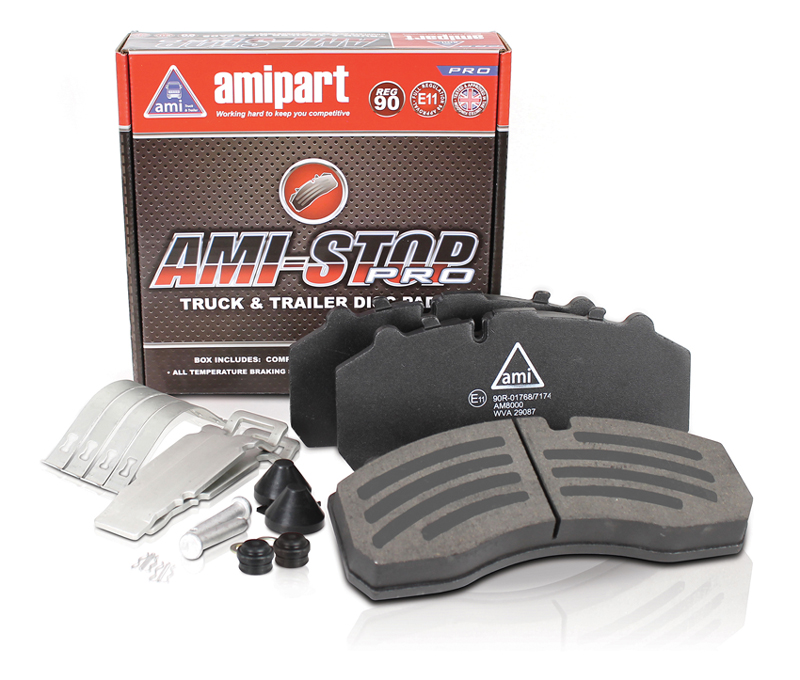 Located in Leyland, Preston, we specialise in supplying an extensive range of replacement commercial vehicle spares for major vehicle manufacturers. Our range includes replacement parts for brake and clutch, electrical, steering, suspension, rotating electrics, body components and much more. We are part of the Leyland Holding Company, which through its subsidiaries offer a bumper to bumper parts supply along with a range of new DAF trucks for export.

All our brake pads are manufactured in state of the art facilities to the most stringent quality controls. Holding ISO 9001 and TS16949 certification, all pads are accredited through to ECE Reg 90. Sourced from a global player in the OEM brake pad supply chain that supplies to over 50 countries world-wide, you can be assured of the quality and performance of this safety critical product.

The pads deliver consistent and efficient braking performance under all temperatures and conditions with a sintered carbon metallic composition, a friction coefficient of 0.4 and a maximum continuous working temperature of 600°C.

Our Ami-Stop Pro range contains a welded mesh backplate to improve sheer strength and efficiency. Complete with titanium bedding-in coating, this ensures maximum surface contact almost immediately, avoiding the usual time required to bed-in the pad.