Dual Role With Metric
An Essex man who has 25 years experience in the parking industry has taken on a dual role with the Swindon-based Metric Group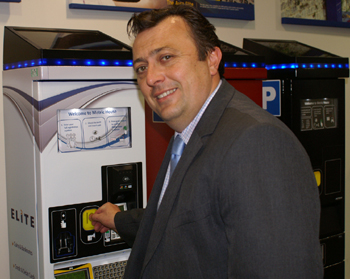 Stuart Gardner - Export SalesStuart Gardner, 45, is to focus on growing and supporting Metric's pay on foot systems and export sales.

During a long career with Zeag, which is now Hub Parking, he rose from engineer to sales manager for the UK and international markets.

He was responsible for the sale of 150 pay and display machines to the City of London; 80 to the London Borough of Havering; and pay and display for four Guildford Borough Council networked car parks.

In addition, he sold systems internationally into Dubai; seven into Sweden; as well as for Copenhagen Airport and Portugal.

At Metric, a key role for Stuart will be supporting the group's pay on foot business and its recently formed alliance with Amano. He said this area of business was really successful for Metric in 2013 and he is confident that it will continue to grow year on year.

Metric say Stuart will also add valuable support to the research, appointment and management of overseas distributors of their products.