Mike Catchick Says Farewell To The Parking Industry
One of the best known figures in the UK parking industry has retired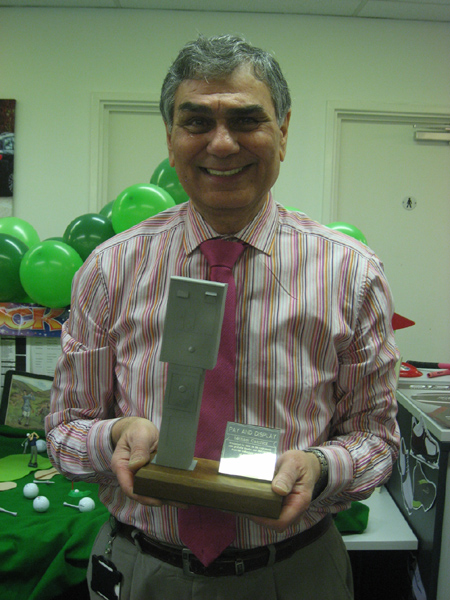 Long Serving Mike Catchick RetiresAt the age of 66, Mike Catchick has decided to call it a day after 45 years with the Swindon-based Metric Group, the UK's only manufacturer of parking machines.

He achieved his 45 years on February 19th and at the time of his retirement nine days later was the current second longest-serving Metric Group employee.

For the last four years he had been Metric Parking's special projects manager, but held the position of UK sales manager with the company from 1994-2009.

Prior to his retirement, he operated mainly in the South East, working closely with London Boroughs and management companies.

During his time in the parking industry he has witnessed significant changes, not least the advancement in new technology.

"Technology has changed so rapidly," said Mike who has experienced pay and display machines pass through many phases of development through several generations of Metric Autoslots and Accents to the Aura and now the Elite.

A highlight of his career was the introduction of the first micro processor machines into the market place. He recalls Metric's first order to install 42 state-of-the-art Autoslot machines in Bournemouth.

Said Bill Laurie, Metric's Director for Sales and Marketing: "Mike is a legend in the industry and his wealth of experience will be missed."

Mike looks forward to playing more golf and his jukebox with 1960's music.