Greatest British Cars Of All Time
The iconic London Taxi made the top 10 greatest British cars of all time as voted by readers of a recent poll by Autocar in August 2012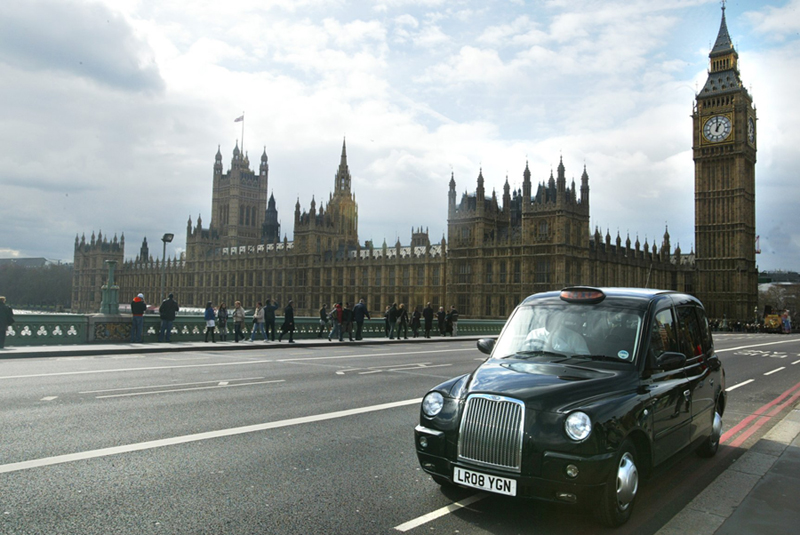 The Iconic London TaxiThe original Mini was voted greatest British car of all time followed by other famous car models such as the Range Rover, Jaguar E-Type, Caterham 7 and Morris Minor, however, there was only one taxi model that made the ranks, the iconic and purpose-built London Taxi…making it the greatest British taxi of all time!!

The London Taxi is instantly recognised anywhere in the world because of its shape. It's a symbol of safety and security that drivers and passengers alike have grown to love and trust.

The London Taxi Company, manufacturer of the London Taxi is recognised for providing the UK with the 'black cab', the icon of the world's best taxi system.

Based in Coventry, the London Taxi Company employs more than 300 people at its manufacturing facility and 6 wholly owned dealerships, and has over 60 service dealers supporting the network across the UK.

The company has a long tradition of producing the instantly recognisable black cab, which can be seen operating in large numbers on the streets of London, other cities and towns in Britain, and indeed in many countries of the world, including 1000 purple London Taxis on the streets of Azerbaijan.

The London Taxi Company prides itself on the robust design of its hand-built vehicles, which are renowned for their longevity and ability to cover hundreds of thousands of miles during a lifetime of use.

The company continues to invest significantly in developing the best purpose-built taxi for drivers, and a vehicle which meets the widest possible range of public needs.