Sudan First for Mono Equipment Confectionery Depositor
Mono Equipment will be installing the very first Omega Confectionery Depositor in Sudan at Karkoj Bakery, a well-established bakery in Khartoum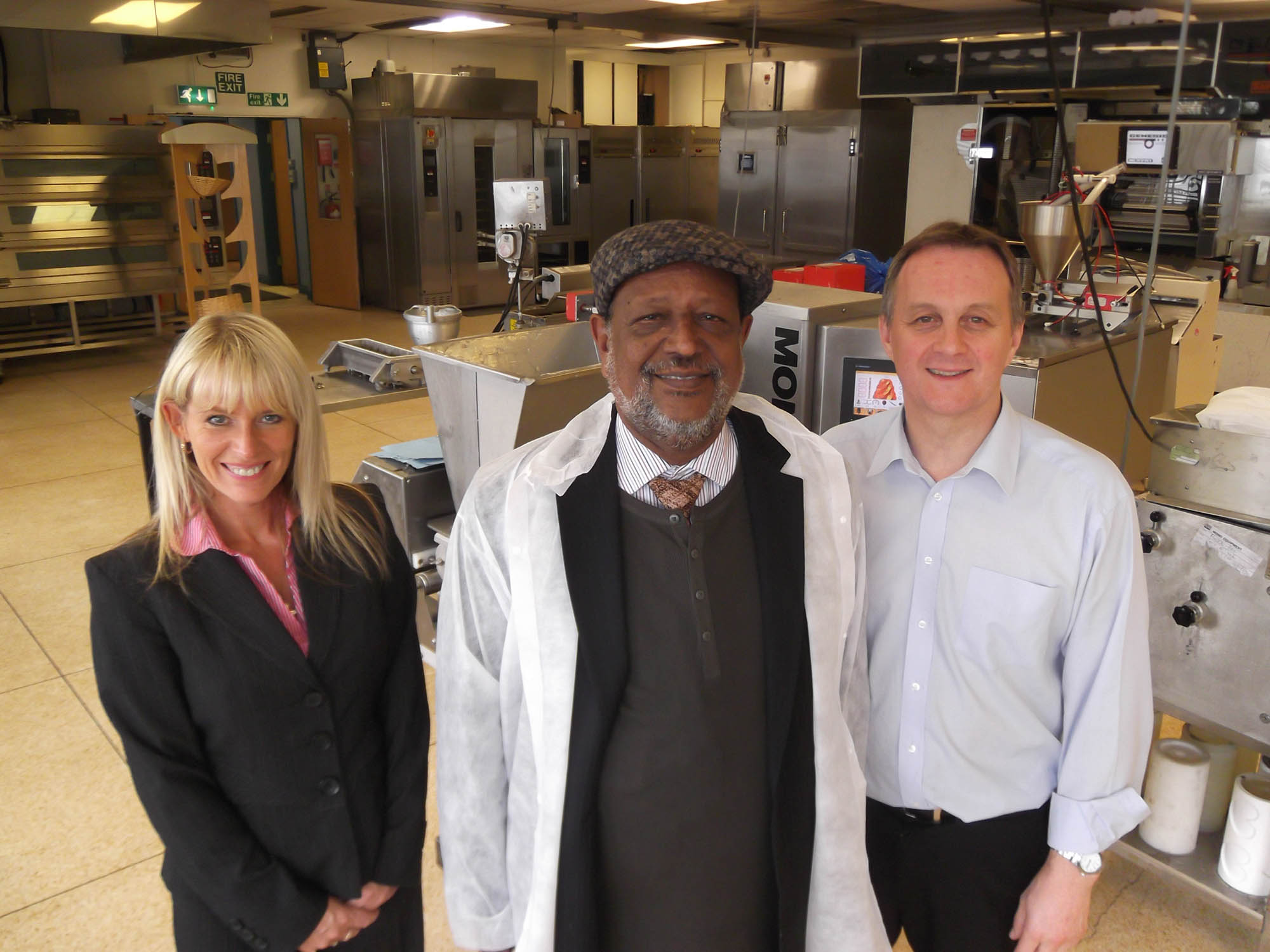 Donna Haynes and Dave Thomas of MONO Equipment with Mr Magid Karkoj Bakery produces a range of mouth-watering biscuits and confectionery products.

Until now all the biscuits and confectionery products were painstakingly manufactured by hand; a very labour intensive process considering the volumes of items produced on a daily basis.

The Omega Confectionery Depositor was selected by bakery owner, Mr Hasab Magid, after seeing it in operation at the international trade show, Europain. Mr Magid also recently visited MONO Equipment to receive operational and technical training on the confectionery depositor and thought the visit gave him a clear insight into the depositor's full capabilities.

During the consultation process Mono Equipment worked closely with Mr Hasab Magid to ensure that he purchased the correct machine and templates to suit his business needs. Indeed Mr Magid, who also distributes European flour and additives in Sudan is hoping to generate further interest in the Omega Confectionery Depositor amongst his clients.

MONO Equipment wishes Mr Magid the very best of success in using the Omega Depositor to help Karkoj Bakery become more efficient, more productive and more profitable.