Landia Mixers Help Boost Biogas For German Farmer
At Bernd Mueller's farm in Bockhorn, north west Germany, his investment in a new chicken barn should set him back with a €15,000 pa heating bill ...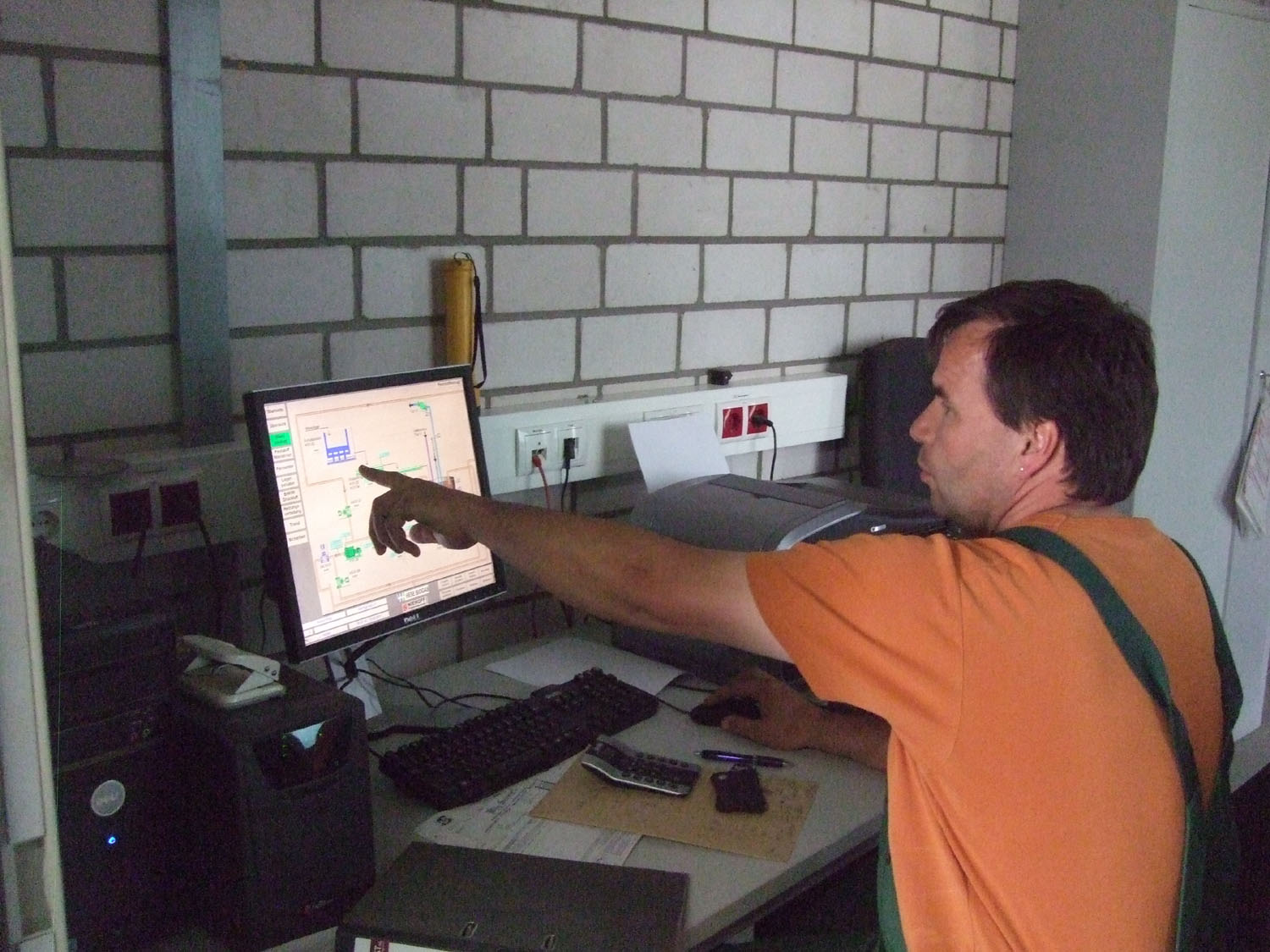 ... but thanks to the efficiency of his biogas plant, this expenditure will be zero – and what's more, his 40,000 chickens will provide him with the manure he'll mix with maize to produce and sell 725kW per hour of renewable energy.

This is all a far cry from just five years ago when Bernd was considering whether to expand his dairy cattle herd in order to try and make his farm more profitable.

"Buying more cows just didn't compare to the potential I could see in biogas," said Bernd. "It has taken some time to go through the planning stages and fine-tune everything, but it has all been very worth it".

Initially, Bernd used only maize as his feedstock, but now finds that a combination of 90% maize and 10% chicken manure produces much more gas – the production of which can be viewed at a glance via the monitoring system on his PC.

At the heart of the biogas operation are three Landia PowerMix side entry mixers, positioned at the bottom, middle and top of the 21m diameter, 9.8m high digester.

Utilising re-circulated liquid from the continuous process with a total of 37 tonnes of maize and three tonnes of chicken manure per day, Bernd produces electricity for use on the farm, with ample left over to sell to Germany's national energy grid. His fully automated system can also pass heat on to neighbours and maintain digester temperatures when necessary in winter, as well as service the new chicken barn, and a further one planned.

"Good mixing is essential to the reliability and productivity of my biogas system," says Bernd. "Landia's mixers do an excellent job and haven't given me any problems at all", he added.

It also hasn't escaped Bernd's attention that the Landia mixers minimise energy consumption. A correctly sized mixing system allows adjustment of mixing operation times to types and quantities of feedstock, dry matter content and gas production. High methane percentage not only depends on the feedstock mix but very much on good mixing. It is the most essential tool for mechanical process optimization in the digester and can be controlled by the biogas plant's monitoring system.

Trends are duly noted, and should any of the monitored parameters look set to adversely affect the process, an alarm is raised. Ensuring that the gas is cleaned and then cooled from 41 degrees to eight degrees before it enters the big 12 cylinder DEUTZ engine (which is connected to the electrical turbine), can also be checked.

In addition to all the benefits from its biogas, the farm also gains a greatly enhanced digestate product for use as a fertilizer – a proportion of which is sold on. Overall, the entire process is virtually odour-free.

Efficiency is extremely high at Bernd's farm. Last year a 97% electricity production time rate was recorded, with just 3% lost during engine maintenance. Currently receiving a fixed price for electricity, which clearly helps with budgeting, Bernd's profits also have the potential to soar even further if he reduces the balance of maize from the 40% he produces at the moment against the 60% he buys in from other farms.